One of the most asked question I get on a daily basis is "I want to be an animator/do animation. Where do I start?"
Instead of directing you to our Making an Animated Movie series, our awesome beginners page, our selection of animation courses, or even our YouTube channel, I decided to write this guide to cover (almost) everything you might need to know when trying to get into the animation industry.
In this post I'll cover some of the basic concepts and options for people who want to get into animation, but are overwhelmed with the task. I'll go over what is animation, what it takes to make animated movies (2D or 3D), and even where to start looking for a job in animation.
If you are seriously interested in learning how to get into the animation industry, get the complete Animation For Beginners ebook.

Easy to Start, Hard to Master
Today it is easier than ever to get into animation. There are plenty of software available, some of them are quite cheap, and most modern computer can handle the simpler animation tasks (mostly 2D).
The catch is that although anyone can start animating right now, the art of animation is not easy to learn and very hard to master.

The good news is…
That you don't need to be a Disney quality animator to create really cool animations. You can start small and simple and slowly develop your skills and unique style. You don't even need to know how to draw well.
And also…
We've built an entire course dedicated to understanding the basic principles of animation, so that you can cover your basics before you jump into animating.
Get Animation Foundations course
This course has been the missing piece from our course library, and hopefully it'll help you get over any concerns you had about learning animation on your own. After taking this course, you can implement what you've learned in any animation style you choose: 2D, 3D, and even stop motion. What you learn in this course is applicable to all animation making.
What does it mean, being an animator?
In this video I explain the differences between animating in 2D and 3D. This should give you a clue about what direction you might want to pursue.
So now that you understand the differences, here is what you'll need to get started:
2D Animation

Probably a more recommended route to take for absolute beginners, since you can start quicker and more on the cheap side.
Software
The two programs I would suggest you start with are Flash or Photoshop. The reason for that is that they are cheap and accessible. You can get either for $19 a month, including a free trial month – so you have nothing to lose. For more detailed information check out our animation software list.
Flash (Animate CC): The most used animation software by hobbyists/YouTubers out there. You can learn it quickly and start animating right now by taking our course, or even just play around with it. Whether you wanna make cool animations for YouTube, or 2D frame-by-frame animation for commercial use, Flash is one of the best choices.
Toon Boom Harmony: Toon Boom Harmony is an incredibly robust professional-level animation software, and can do pretty much anything in the realm of 2D animation. Anything from stick figures to Disney-level results.
After Effects: A less conventional choice for character animation, but I actually found it incredible for it. It can do rigging, lip sync and use cameras to create a sense of depth. I loved using it so much that I created an entire animation course specifically for animating with After Effects.
---
If you want to learn more about character animation in Flash, check out our Flash Animation Course.
---
---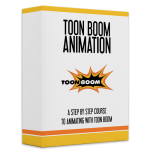 If you want to learn more about character animation in Toon Boom Harmony, check out our Toon Boom Animation Course.
---
---
If you want to learn more about character animation in After Effects, check out our After Effects Animation Course.
---
---
Hardware
Computer: The good thing about using Flash or Photoshop is that you don't need some crazy monster computer to use them, any modern machine will do the trick.
Tablet: I've written about the merits of animating with a tablet, and for 2D animation I can't imagine doing it with a mouse. The price of the Intuos Pro (our tablet of choice) might scare you, but for about $70 you can get the Intuos Pen which is great for beginners.
Books
I recommend getting these books if you are interested in learning animation seriously:
3D Animation
If you're looking to get into 3D animation, the road is a bit more complex, but I'll try to help you make sense of the journey ahead of you.
A note about 3D: You'll have to learn different skills other then animation such as lighting, texturing and rendering if you want to produce nice looking videos.
Software
Since this is a beginner's guide I'll list some high-end programs but also stuff you can get for free so you can animate right away. For more detailed information check out our animation software list.
Autodesk Maya: The industry standard. If you are with a big budget and want to take animation very seriously, this is the program you should focus on.
Cinema 4D: Much more accessible and easy to learn, also cheaper and comes for free with Adobe After Effects (A lite version). Although used mostly for motion graphics, Cinema can be used for other types of animation and is fun to play around with.
Blender: Since this is a beginner's guide I figured I'll include Blender since it's free to download, and there are plenty of tutorials out there  so nothing is stopping you from animating right now for free.
---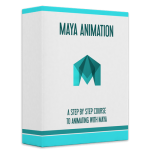 If you want to learn more about character animation in Maya, check out our Maya Animation Course.
---
---
---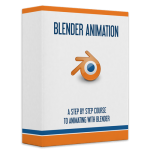 If you want to learn more about character animation in Blender, check out our Blender Animation Course.
---
---
Check out our Free Rigs List so you can get one and start animating quickly.
Hardware
Computer: Since you'll be rendering in 3D, your computer should be equipped with a serious processor, and that could be quite pricey. A serious workstation starts at about $2,000 and could go above $8,000.
Tablet: Again, like in 2D, I recommend animating with a tablet, since it makes the workflow much faster. I use the Intuos 5 Pro.
Books:
Any of the books listed in the 2D section will benefit a 3D animator, but if you're looking for a specific 3D animation book, I would suggest "How to Cheat in Maya". It covers pretty much everything you need to know to start animating in 3D.
Getting a job in the animation industry

So how do you take the next step? What if you want to make animation your career and not just a side project?
How do I get my foot in the door?
Since I don't know you personally, I can give you some advice that will work for most people. The best way to get noticed is to create things. Having a BFA in animation or a diploma from an online school such as Animation Mentor will definitely help, but it won't guarantee a job at graduation.
You know what I did the day after graduation?
Continued animating for my reel. And that's what I did everyday until I got my first freelance work. And then at the evenings I would keep working on more shots so I'll be ready for the time the freelance project is over.
You need to keep making. Always.
There's always enough time to work on your reel, especially in the first year of your animation career. When you add stuff to your reel make sure you follow our Demo Reel Guidelines so you don't waste your time.
If you keep creating things and putting them out there, while constantly applying to studios, you will eventually get noticed, and hired.
Be sure to have the following things while looking for work:
An updated resume.
A working link to your demo reel (preferably Vimeo, because they have an option to swap videos under the same link – that way you make sure you're link stays relevant when you update your reel.
A portfolio website with your own domain. Non of that john.wordpress.com crap. Check out these great WordPress templates to make your life easier.
Resources for finding work:
UpWork: A great website to find various freelance animation work. The platform lists jobs based on your skills and updated frequently.
I hope this guide helped and answered some questions for you. If you feel there are things I didn't cover that you want to know more about, you're welcomed to shoot me a message. I'll try to keep this guide updated over time.
---
Before leaving, enjoy our latest animated short film, produced here at Bloop Animation:
---