This in-depth report lists the 9 most influential and prominent animation studios in the world.
This report will give you a detailed look at each of the animation studios: The history of the studio, its founders, the size and number of employees, notable staff members and highest grossing / most awarded films.
---
Animation  Studios:
Pixar Animation Studios

Location: Emeryville, California, USA
Animation style: CG Animation
Founded: February 3rd, 1986
Founder(s): Steve Jobs, Edwin Catmull, and Alvy Ray Smith
Employees: 600
Notable employees: John Lasseter, Brad Bird, Pete Docter, Andrew Stanton, Lee Unkrich
Studio History:
Even though Pixar Animation Studios was officially founded in 1986, you can trace the history of the studio as far back as 1974, when the founder of the New York Institute of Technology, Dr.Alexander Schure, established the Computer Graphics Lab. The purpose of this lab was to create the first fully CG animated feature film, The Works, but they never completed it.
Edwin Catmull was part of the CGL team, but moved over to Lucasfilms in 1979 when NYIT was running low on funds to support their project. He launched the Computer Graphics department of Lucasfilms. Alvy Ray Smith, also a member of CGL, followed Edwin and together they started working on a 3D rendering program. It would later become the work horse for Pixar; Renderman.
After working with Industrial Light and Magic on Star Trek II: Wrath of Kahn and Young Sherlock Holmes, Catmull and Smith worried that George Lucas would sell off the entire Computer Graphics Group as he was going through a messy divorce and losing revenue on the Star Wars license. Catmull and Smith convinced Lucas to turn the group into an independent company to prevent the loss of valuable employees. Steve Jobs became very interested in investing into Pixar. Lucas was uncertain as he was only offering a total of 10 Million Dollars.
In the end, Lucas had no choice, no one else showed any interest in buying, so he sold it to Steve.
Pixar first started off with hardware, creating the Pixar Image Computers. They sold it primarily to government agencies, as well as to scientific and medical research purposes. Walt Disney Studios eventually bought the computers for their Computer Animation Production System project.
However, Pixar was losing money badly, despite the stream of funding Steve Jobs poured into the company. The studio had to lay off 30 employees. Even a 26 million dollar deal with Disney to produce three animated films couldn't save the studio from constantly bleeding money and workforce.
At some point Steve Jobs considered selling the studio to Microsoft, but changed his mind after finding out that Disney will distribute Pixar's first film, Toy Story, during the Christmas season. Toy Story was a massive hit, earning 361 million dollars worldwide, cementing Pixar as the pioneer of CG animation and a powerhouse in the animation industry to even rival Disney.
Pixar would develop something they called the Pixar Braintrust, a collective of creative minds who would critique each others projects to achieve maximum potential for every film. Going by the success of Toy Story, Pixar wanted to recreate the process by creating a studio run by filmmakers instead of executives.
Disagreement rose between Disney and Pixar during the production of Toy Story 2. The film was meant for a straight-to-video release, which they thought would circumvent the three-picture deal. Disney protested and insisted that the film should have a theatrical release. Relations kept getting worse as Steve Jobs and Disney CEO Michael Eisner couldn't agree on a new distribution contract. After ten months, the negotiations fell through and Pixar was then seeking a new distributor
Michael Eisner was forced out of his position and replaced by Bob Iger, who led a deal to purchase Pixar for 7.4 Billion Dollars, and negotiated that Catmull and Lasseter would be president of both Walt Disney Animation Studio and Pixar. Steve Jobs owned 50.1% of Pixar stocks, and became the chairman at Walt Disney Studio's board of directors once the purchase was complete. Catmull and Lasseter would become a hugely positive influence for Disney, as they brought along with them the very effective Pixar Braintrust production process.
Highest awarded film:
Inside Out (76 Awards)
Highest grossing film:
Toy Story 3 (1.063 Billion Dollars)
---
Walt Disney Animation Studios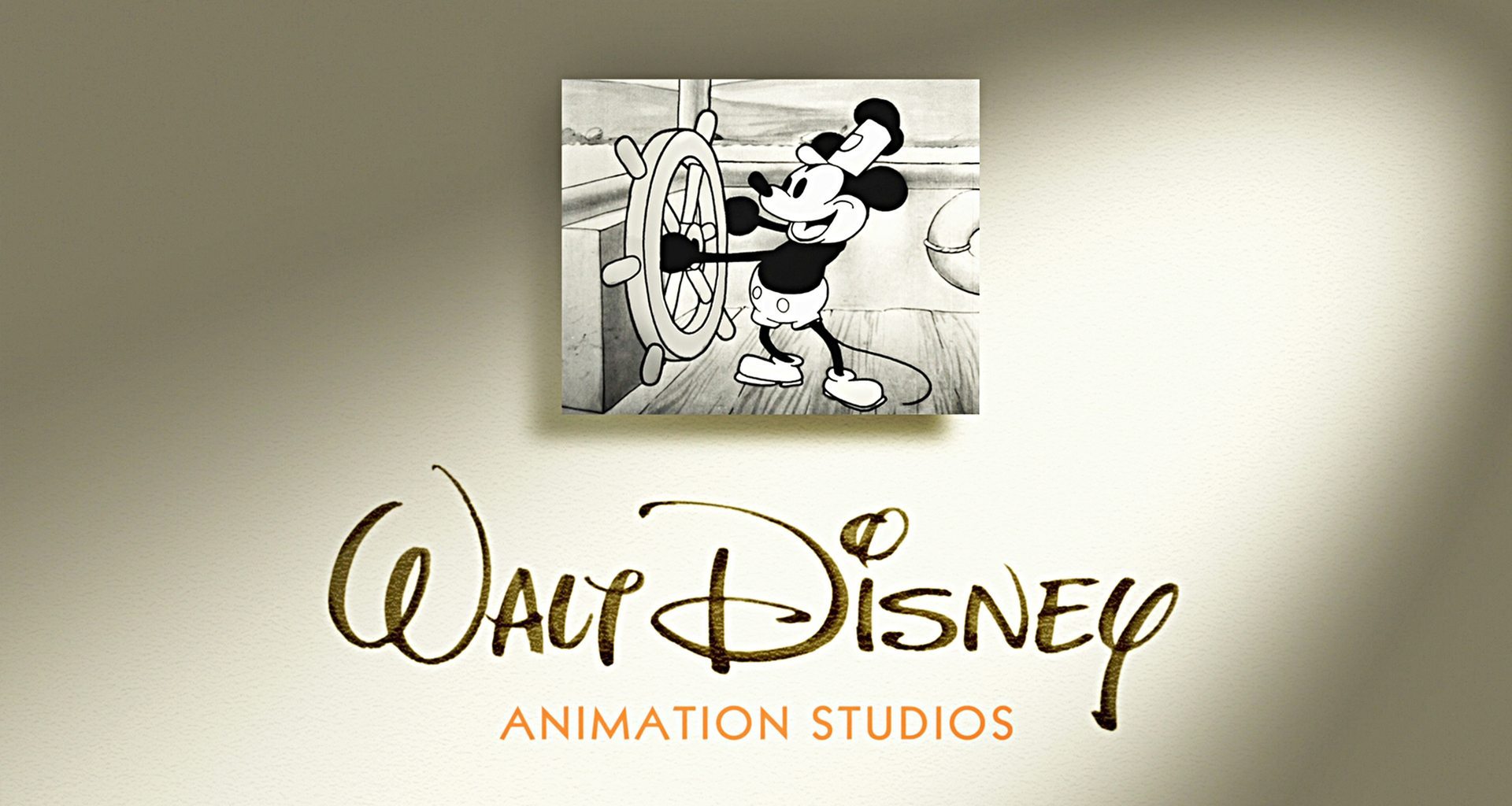 Location: Burbank, California, USA
Animation style: 2D Animation & CG Animation
Founded: October 16th, 1923
Founder(s): Walt Disney and Roy O. Disney
Employees: 800+
Notable employees: Ub Iwerks, Les Clark, Marc Davis, Ollie Johnston, Mitt Kahl, Ward Kimball, Eric Larson, John Lounsbery, Wolfgang Reitherman, Frank Thomas
Studio History:
Walt Disney Animation Studios was created as a division of Walt Disney Studios. Its purpose was to create animated feature films, short films, and television specials. The studio's name was actually Disney Brothers Cartoon Studio at first, but was later incorporated into the Walt Disney Studio in 1929. It would not be the first time it changed its name. They changed it to Walt Disney Feature Animations in 1986, and then finally to Walt Disney Animation Studios in 2006 when Disney officially acquired Pixar Animation Studios.
The first studio was tiny, based in their uncle's garage in Los Angeles, but eventually they moved into a larger space, next to a real-estate agency office. Then, in 1926, the studio moved to Silver Lake, where they took on the Walt Disney Studio name.
When the studio was founded in 1923, Walt Disney and Roy O. Disney got their start by producing several Alice Comedies shorts. A live-action girl interacted with an animated world. These shorts were distributed by Winkler Pictures. In 1927 ordered several animated shorts based on Disney's original character Oswald the Lucky Rabbit. However, when the head of Winkler Pictures, Margaret J.Winkler, married Charles Mintz, he took over the company and tried to force Disney to reduce advance payment for each Oswald cartoon. Disney refused, which led to Mintz taking the Oswald character and making his own cartoons through Universal Pictures. However, Walt Disney and his lead animator Ub Iwerks had secretly developed a character who would become the face of Walt Disney Animation Studios; Mickey Mouse.
In 1928, Walt Disney Studios premièred Steamboat Willie in New York, which was the first animation with synchronized sounds. It was a massive success and the Mickey Mouse series became the most popular cartoon series in the US. The success of Mickey Mouse lead to Disney creating another series of animation – Silly Symphonies.
Silly Symphonies was distributed by Pat Powers through his company Celebrity Productions. However, in 1930 there was a financial dispute between Disney and Powers. It led to Disney signing a distribution contract with Columbia Pictures. This contract only lasted for two years, as Disney signed a new contract with United Artists in 1932, as well as signing an exclusive contract with Technicolor to use their new 3-strip color film process.
In 1934 Walt Disney announced to his employees that they would create a feature-length animated film. Thus began the production of Snow White and the Seven Dwarfs. Critics considered this foolish and expected it would end up bankrupting the studio. In the end, however, they completed the film, which was a box-office hit. It was also the very first English-speaking animated film.
As World War II raged on, Walt Disney decided to do his part for the cause by making a deal with the U.S Army to produce animated military training films, as well as propaganda films for civilians. The war proved to be quite a headache for Disney. Equipment and materials were difficult to acquire, and most people simply couldn't afford to go to the cinema. They released Bambi in 1942 and it became the studio's third major flop, following Pinocchio and Fantasia. This led to deep financial troubles for Walt Disney Studio. Prior to that, the animators had gone on strike. It led to many talented animators leaving the company before a final deal was set, and an animators union was established. The Studio stopped making animated feature films, and would instead focus on low-budget "package films".
Walt Disney Studio did make two live-action/animation hybrid films, Song of the South and So Dear To My Heart, but the studio wouldn't start production on another feature-length animated film until 1948 with Cinderella. Being the highest budgeted film in Disney history at the time, much was hanging on this one being a success. And it was. The revenue from Cinderella would make sure that the studio can continue making animated feature films all throughout the 50's. It led to classics like Alice in Wonderland, Sleeping Beauty, Lady and the Tramp, and Peter Pan. By the end of the 50's, all production on animated shorts has ended. The dedicated team was then reassigned to television programs. 
In 1966 Walt Disney died, leaving behind a massive legacy of animated feature-films and shorts, as well as an entire park dedicated to his studio's work; Disneyland. Throughout the 60's, 70's, and 80's, the style of Disney animation was further defined with the use of Xerography. It allowed for colors to be photo-chemically transferred on paper, rather than having to trace every single cell. The results of this was a scratchier line-art that would become the staple of the Disney style until the 90's.
Things were calm at the studio until 1979, when Don Bluth and other animators felt dissatisfied with the stagnation of the production and left to form their own studio; Don Bluth Productions. The loss of so many talented animators delayed the production on The The Fox and The Hound and The Black Cauldron. Don Bluth would continue to be Walt Disney Studio's biggest rival throughout the 80's. Don Bluth wouldn't be the only talented artist to leave Disney, as Disney fired John Lasseter for pushing the studio to explore computer animation, leading him to work for Pixar.
The 80's were also ripe with corporate drama. Roy E. Disney, Walt Disney's nephew, launched a campaign called SaveDisney to convince the board to fire Ron Miller, Walt Disney's son-in-law and CEO of Walt Disney Studio. Roy succeeded and brought in Michael Eisner as the new CEO. Eisner's new appointment would end up coming at a really bad time. The studio's most expensive animated film at the time, Black Cauldron, became a massive critical and financial flop.
Eisner wanted to focus on live-action films and outsource all animation production. Roy managed to convince him otherwise and offered himself as the new head of animation production to help turn the tide. Fortune favors the brave as The Great Mouse Detective was released in 1986. The film was made in just over a year and cost as little as 14 Million Dollars to produce. It saved the animation department as it became a critical and financial success.
The success kept on pouring in, with the release of Oliver and Company in 1988. It became the highest grossing animated film at the time, beating Don Bluth's The Land Before Time.
Walt Disney Studio then expanded its territory by buying up the Hannah Barbera Studio in Sydney, Australia, as well as opening up a new studio in London. It would animate portions of Who Framed Roger Rabbit, and three Roger Rabbit animated shorts. Another studio was established in the Disneyland theme park in Florida, allowing people to watch the animators at work.
With the development of the Computer Animation Production System by Pixar, which allowed computer generated images to seamlessly integrate with hand-drawn animations, a new period in Disney animation history started; The Disney Renaissance. The first animated film to use this technology was The Little Mermaid, which became a major blockbuster. It was followed shortly by The Rescuers Down Under, Disney's first sequel. Even though the latter received a lukewarm reception, all the other films in the Renaissance period were massive successes.
It was films like The Little Mermaid and The Beauty and The Beast that would lead to the well-known Broadway musical-comedy formula of Disney films to come.
Corporate tension rose again with the dawn of the 90's and the decline of the lucrative Disney Renaissance. Jeffrey Katzenberg, chairman of the film division, started taking much of the credit for Walt Disney Feature Animation's successes. It got Katzenberg fired from his position. He would later become one of the founders of Dreamworks Animation SKG, one of Disney's biggest competitors. The 90's would also see fluctuating revenues with hits like Lion King, and flops like Pocahontas. This led to the studio hiring executives to closely supervise future productions to increase productivity and market value of upcoming films, to the dismay of overworked animators.
The turn of the century would see Disney's very first attempt at CG animated films, with the release of Dinosaur in 2000. It was the first project of the newly established CG dedicated studio The Secret Lab. The film managed to earn in 349 Million Dollars against its 128 Million Dollars budget, but the board still considered it a flop. The Secret Labs closed its doors. Walt Disney Studio wouldn't attempt another CG animated film until 2005 with Chicken Little, despite Pixar and Dreamworks seeing massive success with their own CG animated films.
Walt Disney Studio would continue to see low revenues. None of the hand-drawn animated films saw much success either, compared to their rivals. This led to the studio focusing more on direct-to-video sequels and TV shows. With the failure of Brother Bear and Home On The Range, the studio decided to convert the animation department into a dedicated CGI animation studio. Unfortunately things didn't go smoothly as it could, forcing Michael Eisner out of his CEO position. After the lukewarm reception of Chicken Little in 2005, Eisner resigned and Bob Iger took over .
With Bob Iger at the helm, Disney and Pixar made a new deal. Walt Disney Studio would buy Pixar for 7.4 Billion Dollars, with one of the terms being that Edwin Catmull and John Lasseter would become president and chief creative officer of both Pixar and Walt Disney Animation Studio.
While in office, Catmull and Lasseter prevented the board from closing down the feature animation department. They convinced them to allow them to turn the tables. They also removed mid-level executives, or "gatekeepers", and personally met with each filmmaker every week to help every project reach its full potential.
In 2009 Walt Disney Animation Studio released its second to last hand-drawn animated feature, Princess and the Frog. Even though the film met wide-spread critical acclaim, it still didn't hold up at the box-office, mainly due to going up against James Cameron's Avatar. The very last hand-drawn film would be Winnie The Pooh. It also saw great reviews, but low revenue. Tangled was released in 2010, and was the most expensive animated film in Disney history with a budget of 250 Million Dollars. The film was a massive success both critically and financially, and would mark the period in which Walt Disney Animation Studios fully embraced CGI as a viable and lucrative animation style.
The studio has been around for almost a century, and it has long been considered the pinnacle of animation worldwide. The animation techniques and rules they developed became the industry standard, even at the advent of more modern CG animation.
At current date the studio has produced 55 animated feature films.
Highest awarded film:
Frozen (72 Awards)
Highest grossing film:
Frozen (1.287 Billion Dollars)
---
Dreamworks Animation SKG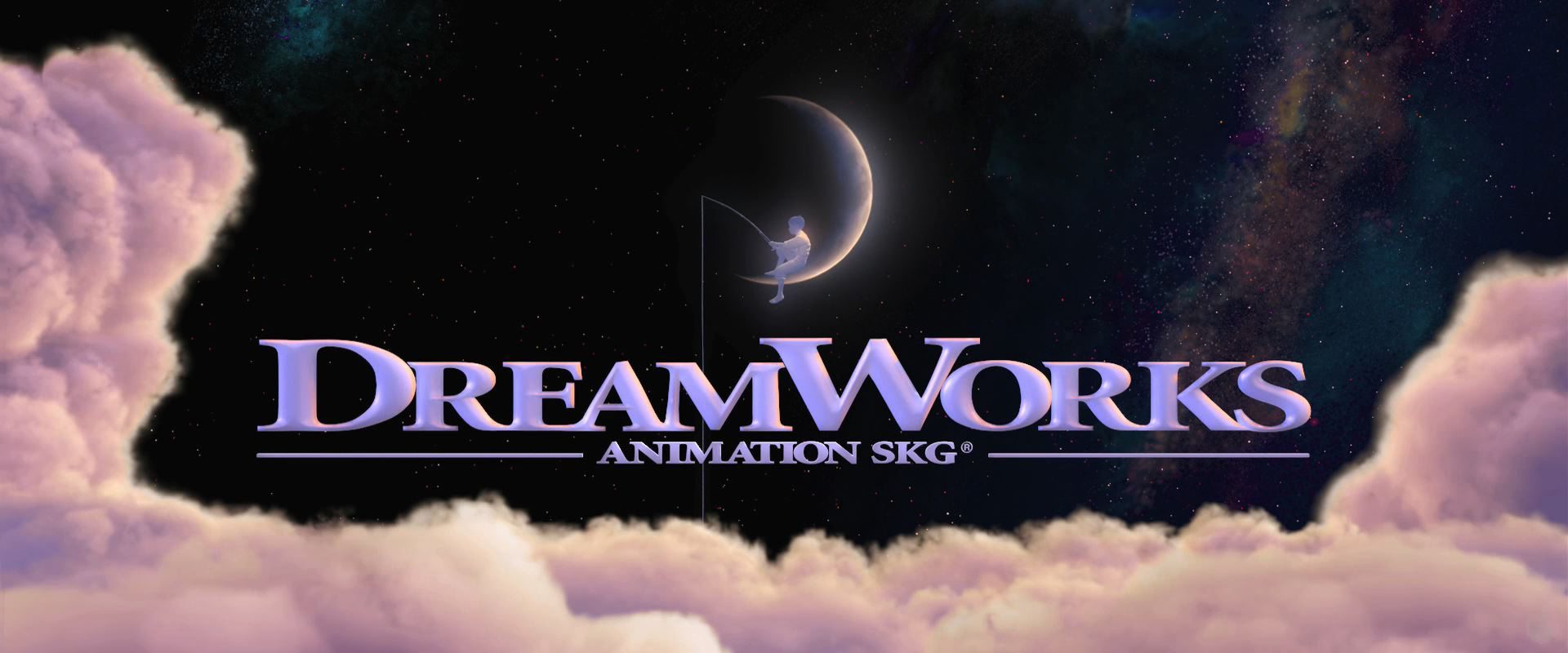 Location: Glendale, California, USA
Animation style: CG Animation
Founded: October 12th, 1994
Founder(s): Steven Spielberg, Jeffrey Katzenberg and David Geffen
Employees: 2700
Notable employees: John Stevenson, Mark Osborne
Studio History:
In 1994, film director Steven Spielberg, former Disney chairman Jeffrey Katzenberg, and music executive David Geffen got together to create Dreamworks SKG. A division of the film studio Dreamworks, owned by Steven Spielberg. To build up the workforce, Spielberg brought in animators from his own animation studio, Amblimation. Additionally, Katzenberg siphoned top animators from Walt Disney Feature Animation.
Dreamworks SKG first broke into the industry with the CG film, Antz, and a hand-drawn film, Prince of Egypt. They released both in 1998. In 1997 Dreamworks partnered with the British animation studio Aardman Animations to co-produce and release their next stop-motion film; Chicken Run. They extended the deal to four more films in 1999. Dreamworks would help with the production of stop-motion films in the UK and Aardman would help with CG films in the US.
In 2001, Dreamworks Animation Studios released Shrek to great critical acclaim and audience response. The film won an academy award for Best Animated Feature Film. Due to the success of Shrek, Dreamworks decided to scrap all hand-drawn animated projects in favor of focusing on CG animation.
In 2004, Dreamworks SKG changed its name to Dreamworks Animation SKG. Additionally, Dreamworks bought up the majority of stocks at Pacific Data Images to integrate it into the production. Apart from the films produced by Aardman, all films after Shrek 2 and Shark Tale would be entirely CG. This was the first time Dreamworks Animation SKG released two animated films in one year.
When Dreamworks SKG became Dreamworks Animation SKG, Jeffrey Katzenberg took over as head of the division. Steven Spielberg and David Geffen acted as investors and consultants.
In 2006 they entered into a distribution deal with Paramount Pictures. This gave paramount worldwide distribution rights to all Dreamworks Animation films, until either a twelfth release or December 31st, 2012. The same year, the partnership between Dreamworks and Aardman ended due to creative differences after the release of Flushed Away.
As the studio entered a new decade, Dreamworks announced that they would release five films every two years. However, Katzenberg decided to not fully commit into such a task quite yet. However, in 2010 the studio became the very first to release three animated feature films in one year.
In 2012 Dreamworks acquired Classic Media, and launched Oriental Dreamworks in China. The same year a renewal for the Dreamworks/Paramount distribution deal was up for negotiations. However, Paramount tried to swing the deal more to their own favor. Dreamworks started looking elsewhere, specifically Sony and 20th Century Fox. They ended up going for 20th Century Fox for a five-year distribution deal for worldwide release, but Paramount retained the right to distribute previously released films.
The last couple of years would see a scramble from the studio to keep itself afloat. The release of too many films with massive budgets in a short timespan took its toll. The studio was constantly struggling, no matter how much they earned. They started closing down parent companies to save money, as well as selling off one of their campuses in California and cutting down releases to one film every two years.
Highest awarded film:
Shrek (38 Awards)
Highest grossing film:
Shrek 2 (441 Million Dollars)
---
---
Sony Pictures Animation

Location: Culver City, California, USA
Animation style: CG Animation
Founded: May, 2002
Employees: 50
Notable employees: Genndy Tartakovsky
Studio History:
Sony Pictures Animation came to be after Sony considered selling the VFX division Sony Pictures Imageworks, but there were no buyers. Instead, they decided to split it into a CG animation studio after doing impressive work on Stuart Little 2, and seeing how much revenue movies like Shrek brought in. Sony Pictures Imageworks would continue to work on visual effects, while Sony Pictures Animation focused on animated films.
The studio's first film was the adaptation of the Japanese animated series Astro Boy. It was in development since 1997. The film did not do well in cinemas, but Sony still had faith in the studio and charged the studio with making three more animated films; Open Season, Cloudy With A Chance of Meatballs, and Surfs Up. All three saw great successes, and Surfs Up even won the studio its first Oscar award.
In 2007 Sony Pictures Animation partnered up with Aardman Animations after a falling out between Aardman and Dreamworks. Together they worked on the animated Christmas film Arthur Christmas and the pirate film Pirates: Band of Misfits.
Currently Sony Pictures Animation is working on nine separate animated films set for release between 2017 and 2018.
Highest awarded film:
Hotel Transylvania (3 awards)
Highest grossing film:
Hotel Transylvania 2 (169.7 Million Dollars)
---
Blue Sky Studios
Location: Greenwich, Connecticut, USA
Animation style: CG animation
Founded: February, 1987
Founder(s): Alison Brown, David Brown, Michael Ferraro, Carl Ludwig, Dr. Eugene Troubetzkoy and Chris Wedge
Employees: 600
Notable employees: Steve Martino, Chris Wedge, Carlos Saldanha
Studio History:
Blue Sky Studios was founded in 1987 after the VFX studio MAGI, previously working on Tron, closed its doors. This led to some of its former employees to found their own studio.
Using its own in-house rendering software, Blue Sky Studios focused primarily on visual effects for commercials and films. Eventually they decided to dedicate themselves toward CG animation.
With a team consisting of everything from artists to theoretical physicists, and even a NASA engineer, the studio work towards their ambitions of becoming a one of the leading CG animation studios.
In 1997, 20th Century Fox acquired Blue Sky Studios via their VFX studio, VIFX, to work on visual effects on X-Files, Blade, Armageddon, Titanic, and Alien: Resurrection.
In 1999, Fox had sold off VIFX, and was considering selling of Blue Sky Studios as well. Instead, they decided to give them the chance to make their own CG animated film; Ice Age.
The film was a massive success, and led to following Pixar and Dreamworks' road of successful animation production.
Highest awarded film:
Ice Age (5 awards)
Highest grossing film:
Ice Age (484.6 Million Dollars)
---
Illumination Entertainment

Location: Santa Monica, California, USA
Animation style: CG Animation
Founded: 2007
Founder(s): Chris Meledandri
Employees: 300
Notable employees: Pierre Coffin
Studio History:
Chris Meledandri was the president of 20th Century Fox Animation, where he supervised the production of Ice Age, Alvin and the Chipmunks, Robots, and Horton Hears A Who, but in 2007 he left the company to start his own production studio.
The next year, Meledandri made a deal with Universal to produce at least one film a year, starting from 2010. Illumination Entertainment retained their independent right to work on whatever they wanted within the deal. In 2011, they acquired the French animation studio Mac Gruff. They put them to work on what would become the studio's most popular franchise; Despicable Me.
Chris Meledandri had stated that the reason behind the success of his studio is keeping all projects under 100 Million Dollars. They use cost-effective animation and rendering technologies to keep the budget down without affecting the quality.
Highest awarded film:
Despicable Me 2 (12 awards)
Highest grossing film:
Minions (1.159 Billion Dollars)
---
Aardman Animations

Location: Bristol, England, UK
Animation style: Stop-Motion animation
Founded: 1972
Founder(s): Peter Lord and David Sproxton
Notable employees: Peter Lord, Nick Park, Steve Box
Studio History:
Aardman Animations was founded by Peter Lord and David Sproxton with the ambition of animating a feature-length film. Their first step into that goal was working for BBC on a series called Vision On. A kids TV show aimed at deaf children.
They stepped into the field of adult animations when they produced Down and Out and Confessions of a Foyer Girl for BBC's Animated Conversations. They based it on real-life sound recordings. This lead to Aardman Animations working for Channel Four on the Conversation Pieces series. It created a new form of animated comedy by matching animations to sound recordings. In 1985, Nick Park (who Lord and Sproxton already knew from their time at the National Film & Television School) joined the team.
What would eventually put the studio on the map was their internationally famous music video for Peter Gabriel's Sledgehammer in 1986. It led to them producing the music video for Nina Simone's My Baby Just Cares For Me in 1987.
During Aardman's period of working for Channel Four, Lord and Sproxton started recruiting new directors and animators to their team. They used their new series Lip Synch as a sort of test for up and coming talents. Along with Lip Synch, Aardman created several other animated shorts and series.
One of those creations was Creature Comfort, an animated series in which animals talked about what's it like living in a zoo. This series won an Academy Award for Best Animated Short film in 1990.
In 1993, Aardman Animation completed a short film that would contain characters that would become the head figures of the Aardman Animations brand of animation and characters.
Wrong Trouser told the story of the inventor Wallace, who lives with his dog Gromit, creating a pair of mechanical trousers that does all the walking for the wearer. The short film went on to win thirty awards, including an Academy Award. Just two years later Aardman Animations won their third Academy Award for their short film A Close Shave, which cemented Wallace and Gromit as a household name and the studio's mascots.
In 1997, Aardman Animations entered into a partnership with Dreamworks SKG. It says they would co-finance and co-produce Aardman's first feature-length film; Chicken Run. In 1998, Aardman signed a new contract with Dreamworks, in which they would produce four animated films in a period of twelve years. Their first film for Dreamworks was suppose to be The Tortoise and The Hare, but it kept getting delayed due to script issues, so Chicken Run became the first film, released in 2000 after four years of production.
In 2005 Aardman released their second feature-film; Wallace and Gromit: Curse of the Were-Rabbit. This would be the first time the characters of Wallace and Gromit would appear in cinema. The movie earned the studio its fourth Academy Award. Unfortunately, later that year, a fire broke out at a storage facility in Bristol, destroying most of the models, equipment and art used for Aardman's productions, including thirty awards collected by the studio for its achievements. Luckily they stored all their films somewhere else.
In 2006 Aardman completed the work on Flushed Away, the studio's first CG animated feature-film. As it was with Chicken Run, Flushed Away was a close co-operation between Aardman and Dreamworks. However, with the release of their latest film, Aardman announced that they would no longer work with Dreamworks due to creative and financial differences. The contract has officially ended the next year. Before the contract ended, Aardman was working on Crood Awakening, which was co-written by John Cleese. However, when thy cancelled the contract, the film rights reverted to Dreamworks, who renamed the film The Croods and rewrote the script.
In 2007, Aardman signed a  three-year contract with Sony Pictures Entertainment to finance, co-produce and distribute their films. Aardman returned to making animated shorts after Flushed Away. They release of more Wallace and Gromit shorts, and created a new IP; Shaun the Sheep. The studio also created a new series of Creature Comfort shorts, aimed at the US market.
In 2008 Aardman also partnered up with Tate Museums and Legacy Trust UK. They asked children all over the UK to make suggestions for a film to promote creativity. The film was The Tate Movie Project, and set the Guinness World Record for most contributors in a single film project. Then they joined up with Channel Four to create 4mation, a portal for user-generated animations. Then releasing a series of flash games on Newgrounds, and joining up with Nintendo on a challenge to create animations using only the Flipnote Studio on a Nintendo DSi.
The first film to arrive from the Aardman and Sony partnership was Arthur Christmas in 2011. It was Aardman's second CG film, but it was their first 3D film. In 2012 they released their next feature-length stop-motion film; The Pirates! Band of Misfits. This film would become the very first stop-motion animated film screened in 3D. Then in 2015, Aardman Animations bought up the majority shares of the New York based animation studio Nathan Love.
Highest awarded film:
Wrong Trousers (30 Awards)
Highest grossing film:
Chicken Run (224.8 Million Dollars)
---
Studio Ghibli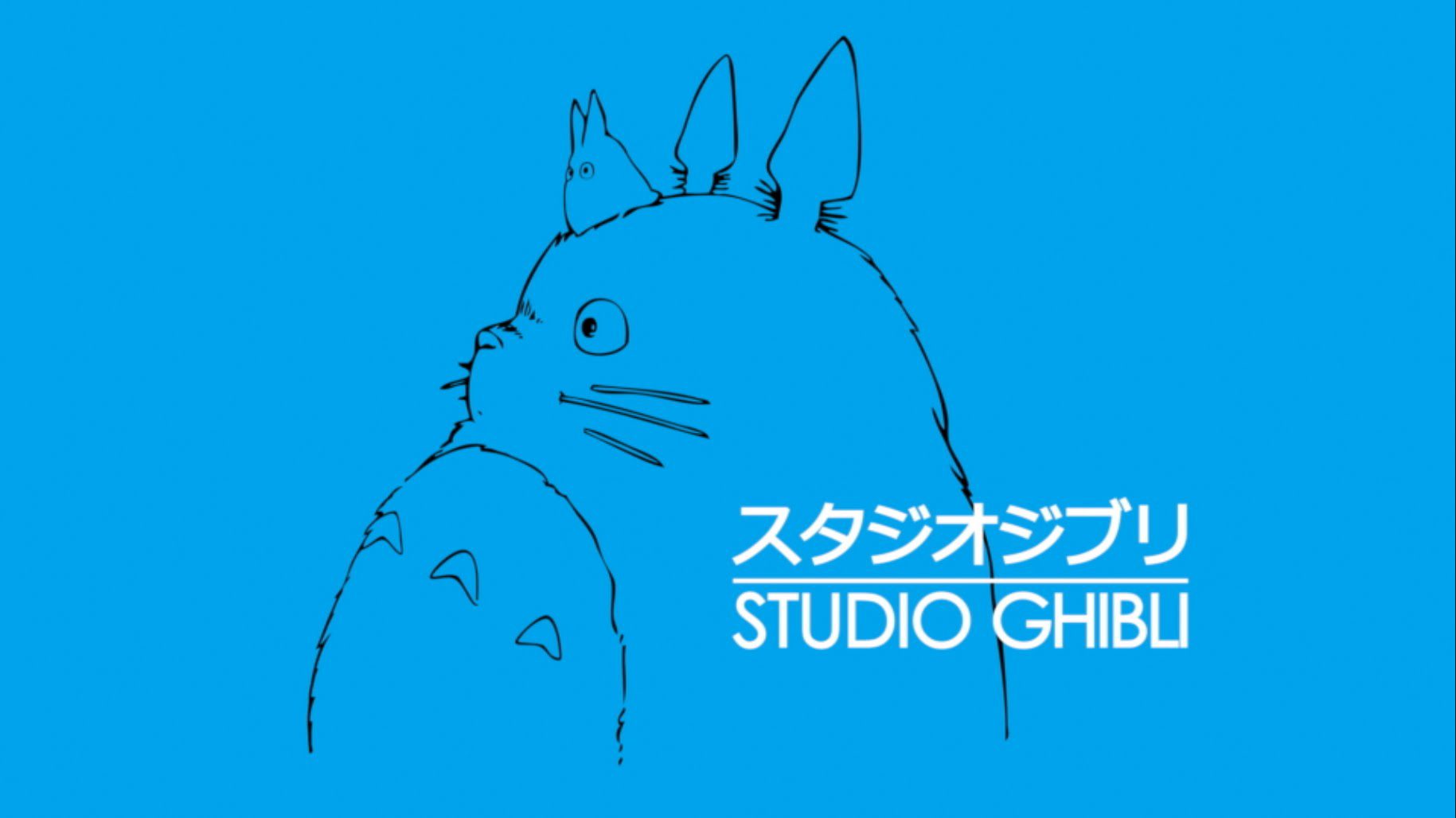 Location: Koganei, Tokyo, Japan
Animation style: 2D Animation
Founded: June 15th, 1985
Founder(s): Hayao Miyazaki, Isao Takahata, Toshio Suzuki and Yasuyoshi Tokuma
Employees: 300
Notable employees: Hayao Miyazaki, Gorô Miyazaki, Isao Takahata
Studio History:
When they founded in 1985, Hayao Miyazaki and Isao Takahata were already seasoned veterans in the Japanese animation industry. They built the studio up on the success of their first film Nausicaä of the Valley of the Wind in 1984. This film would also lead to the studio's strict "No-Edit" policy, due to the heavy editing it received prior to the North American release.
It is technically not a Studio Ghibli film, since Topcraft produced it and Toei Company distributed it, but it is still the studio's first feature-film.
Toshio Suzuki, who had a long career as a producer and editor, joined the team. Along with Yasuyoshi Tokuma –  Studio Ghibli was born. Hayao Miyazaki directed most of the studio's films, but others would take the director seat as well. His partner Isao Takahata and his son Gorô Miyazaki.
In 1996, Studio Ghibli partnered with Disney, letting them distribute all their films internationally. Toho worked on domestic releases. Studio Ghibli released Princess Mononoke in 1997. It became the studio's first international hit and earned the studio its first Academy Award at the Best International Film category. It was the first animated film ever to win that award.
The film would also further cement the "No-Edit" policy. The co-chairman of Miramax, Harvey Weinstein, wanted to re-edit the film to suit the US market. One of Studio Ghibli's producers then sent him a Japanese Katana, with a simple message saying "No cuts!".
In 1999 Tokuma Shoten bought Studio Ghibli. By 2001 the Studio Ghibli museum opened to the public, containing exhibits from their films. It even showed animated shorts that were never released. In the same year, the studio released Spirited Away. It became a massive hit internationally, and the studio's highest earning film, winning them their second Academy Award. Then, in 2005, Studio Ghibli bought themselves up and became an independent studio.
In 2013, Hayao Miyazaki announced that he would retire as a director. In 2014 Suzuki announced that Ghibli would step back and reconsider their options because of Miyazaki's retirement. Since then Studio Ghibli hasn't released any films, other than the re-release of Only Yesterday from 1991.
Highest awarded film:
Spirited Away (53 Awards)
Highest grossing film:
Spirited Away (289.1 Million Dollars)
---
Laika Entertainment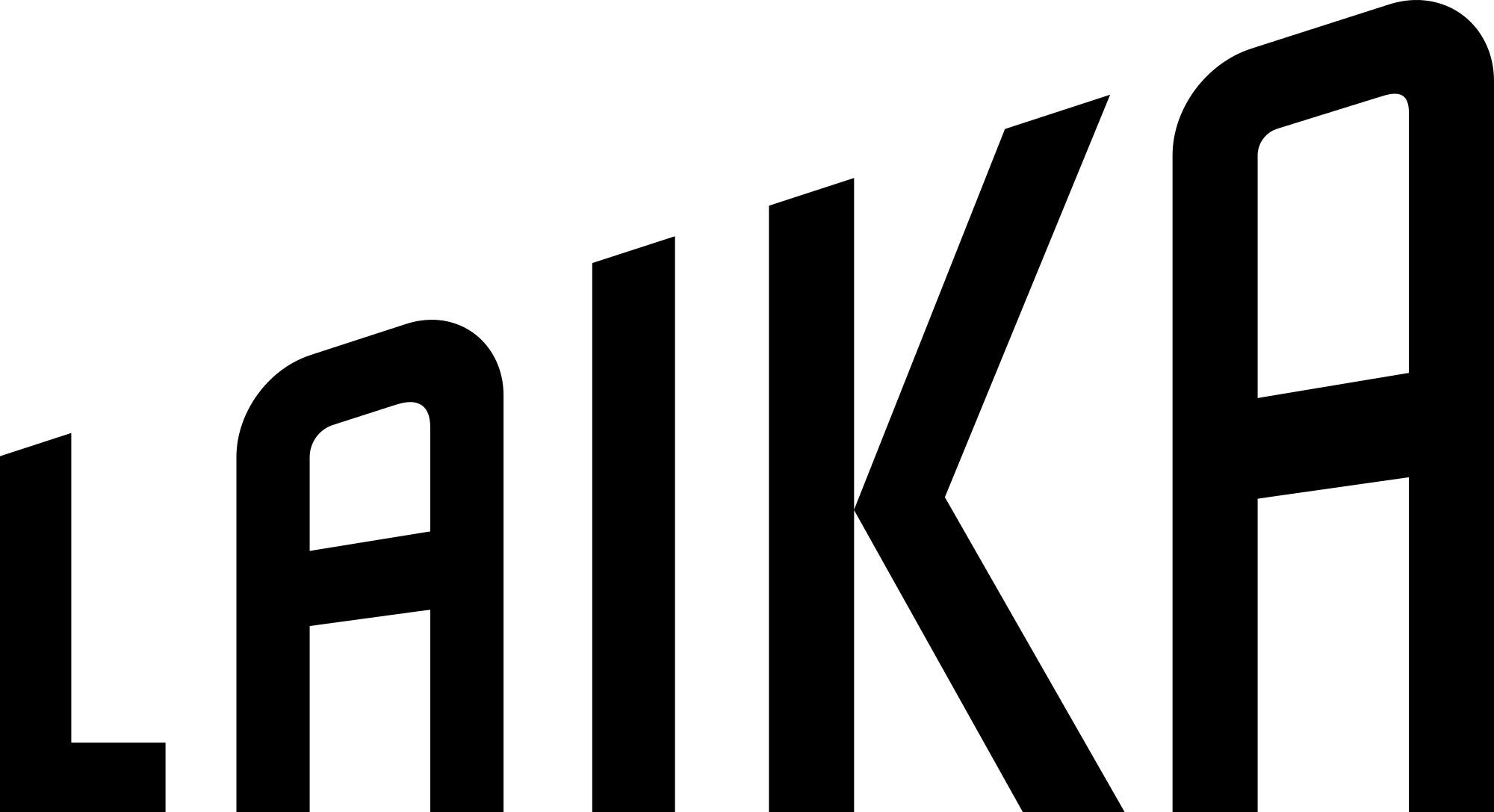 Location: Hillsboro, Oregon, USA
Animation style: Stop-motion Animation
Founded: 2005
Founder(s): Phil Knight
Employees: 395
Notable employees: Henry Selick, Anthony F.Stacchi, Graham Annable
Studio History:
Laika Entertainment had its start as a completely different studio, called Will Vinton Studio, which also worked primarily in stop-motion. In the 1990's, the studio was struggling financially and was looking for investments where ever they could. Enter Phil Knight, who invested in the studio in 1998.
In 2002, Phil Knight bought up the studio and re-purposed it into a feature film production studio.
The next year the studio Henry Selick joined the studio. He previously worked as a director on Tim Burton's Nightmare Before Christmas. In 2005, Will Vinton Studio changed its name to Laika Entertainment, and split into a film and commercials divisions.
The first film from the studio was Coraline. It was a modest success, but was praised critically and nominated for an Academy Award. This was supposed to be followed by Jack & Ben's Animated Adventure, but the film was cancelled, which led to the studio laying off a sizeable portion of its staff.
Henry Selick left the studio in 2009, due to a failed contract negotiation, despite his success with Coraline and Moongirl. Afterwards the studio laid off more of its staff, particularly in the CG department. They released Paranorman in 2012 to great accolade, but earned in less money then Coraline did.
In 2014, the commercial production department of Laika Entertainment detached from the main studio, and became House Special. The same year, the studio released Boxtrolls. The film didn't do better than ParaNorman at the box-office, but it did earn the studio its very first Oscar. Currently the studio is expanding its operation, thus allowing them to release at least one film per year.
Highest awarded film:
ParaNorman (14 Awards)
Highest grossing film:
Coraline (124 Million Dollars)
---