Creating a Story - Following Pixar's Process
By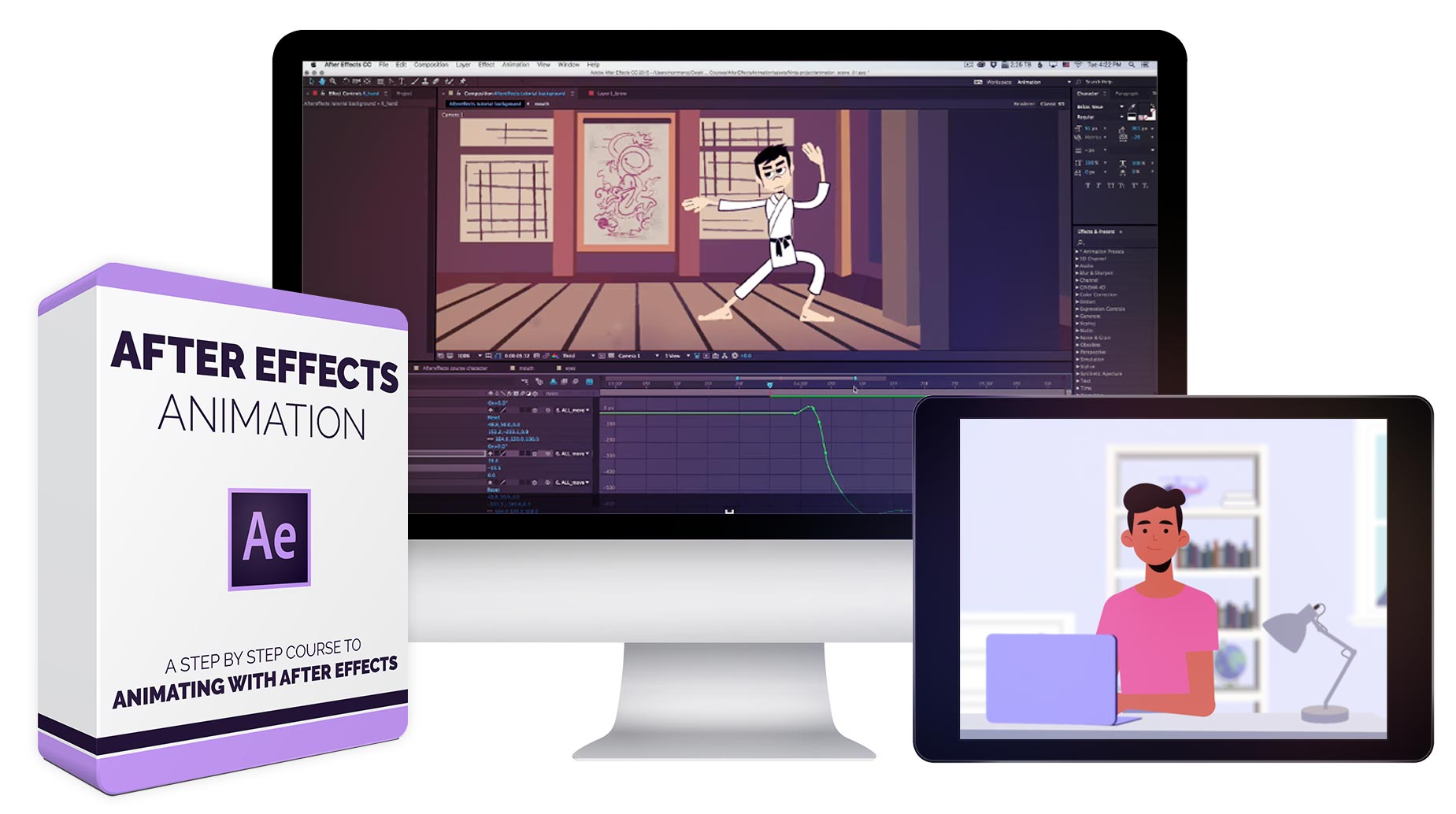 After Effects Animation Course
A step-by-step course to character animation with After Effects
Learn from the world's best storytellers at Pixar Animation Studios
Submit your work and receive feedback every week.
Are you ready to get started?
30 day money back guarantee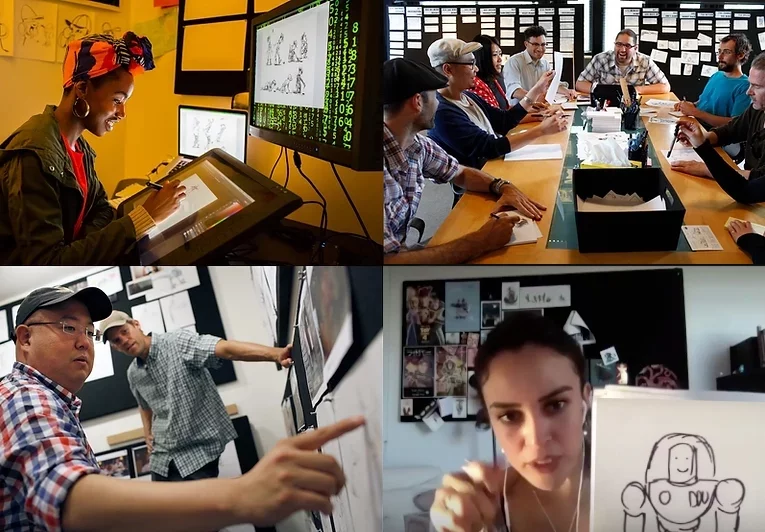 A 40-hour online experience that takes you behind the scenes at Pixar and introduces you to world-class storytellers.
Follow the Pixar process to create your own story reel, a rough draft of an animated film using drawings edited together in a sequence.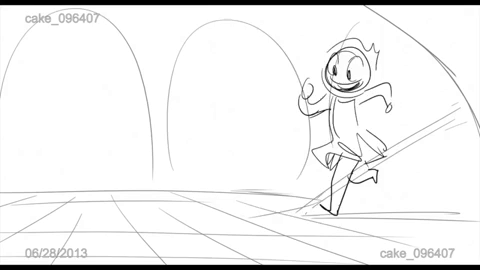 Livestream with different Pixar storytellers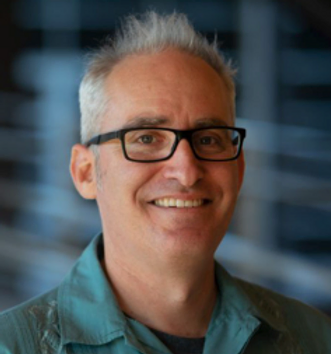 Derek Thompson
Derek has worked professionally for nearly 30 years in a variety of disciplines: storyboarding, visual development & creature design.
Men in Black, The Mummy, Unbreakable, 13 Ghosts, Star Wars: Episode III, Wall-E, Brave, John Carter, The Good Dinosaur, Toy Story that Time Forgot, Incredibles 2, and Pixar's latest release Lightyear.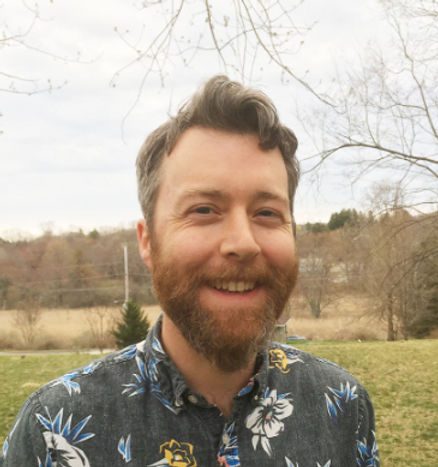 Chris Siemasko
Chris is currently a Story Artist at Pixar Animation Studios.
Queer Duck, Horton Hears a Who, Ice Age 3 & 4, Epic, Rio & Rio 2, Peanuts, I Am Big Bird, Ferdinand, and the upcoming Scrat Tales.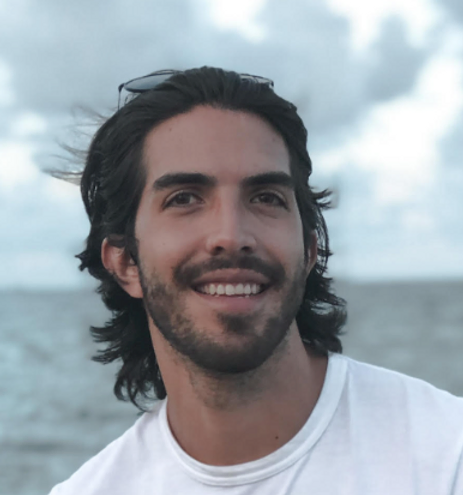 Esteban Bravo
Esteban co-created the animated short In a Heartbeat part of his thesis film along with Beth David. Since graduating in 2017, he's worked professionally as a Story Artist, first at Blue Sky Studios and now at Pixar Animation Studios.
In a Heartbeat, An animated music video for Freddie Mercury's Love Me Like There's No Tomorrow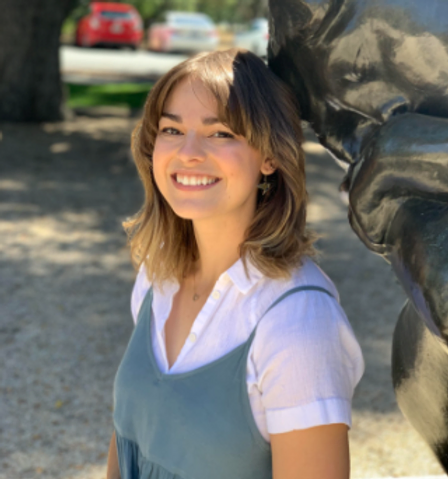 Margaret Spencer
Margaret began her career in story at Pixar in 2019, in the internship program.
Turning Red, Lightyear, and she is currently working on an unannounced Pixar project.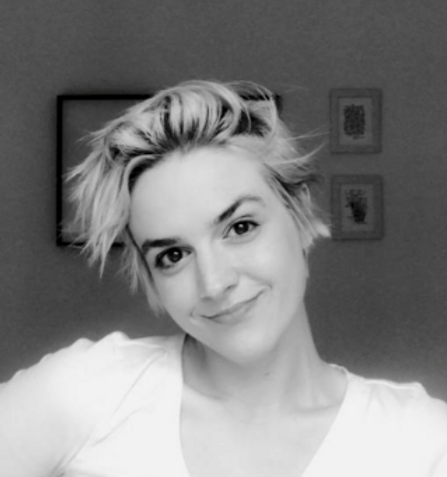 Hannah Roman
Hannah is relatively new to Pixar, joining the studio's story team in April 2021. Her thesis film earned a nomination for the Student Academy Award in her graduating year.
Ferdinand, Spies in Disguise, the unreleased Nimona, Lightyear.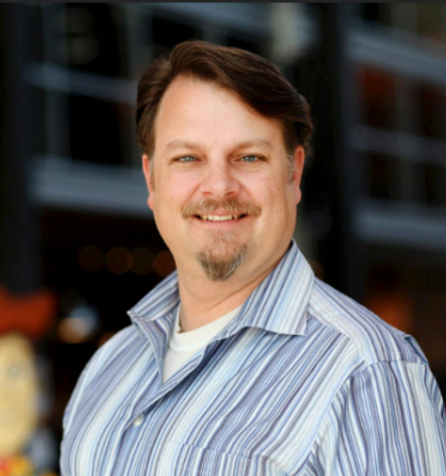 Christian Roman
Christian has been a Story Artist at Pixar Animation Studios since 2007
Toy Story 3 & 4, Cars 3, Onward, and Luca along with almost every Cars and Toy Story short and special, Christian storyboarded on The Simpsons and The Simpsons Movie, helped develop and direct Disney's Fillmore! and Jake Long: American Dragon.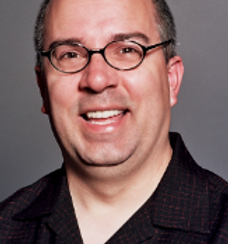 Jeff Pidgeon
Jeff is an animator, screenwriter, storyboard artist, and voice actor,
Mighty Mouse, The New Adventures, The Simpsons, FernGully: The Last Rainforest, Toy Story, A Bug's Life, Monsters, Inc. and WALL-E. He has voiced a number of Pixar characters including the Aliens from the Toy Story films and Bile in Monsters, Inc.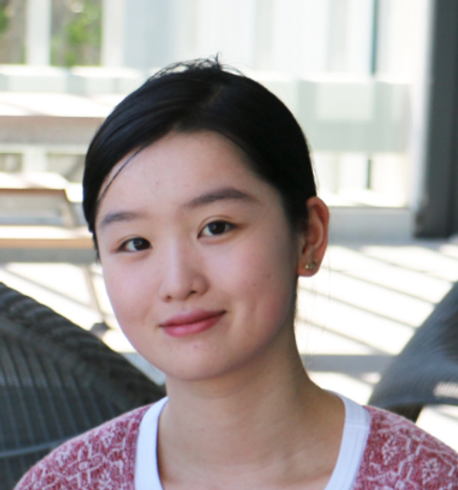 Connie He
Connie is currently a Story Artist on an upcoming film at Pixar Animation Studios. Connie's graduation film Watermelon: A Cautionary Tale has won 33 international film awards.
Watermelon: A Cautionary Tale, Love, Death & Robots, now working on a new Pixar film coming out in 2024
Every week you'll submit your work to a gallery and receive ongoing feedback.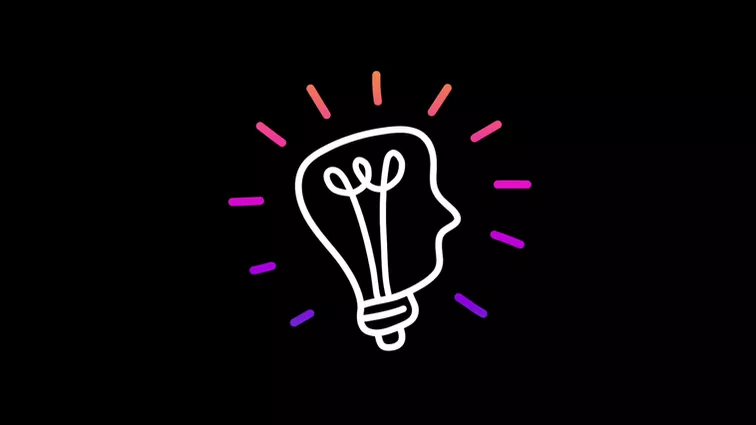 Completing the program earns you a Story Xperiential certificate and dedicated page for your work.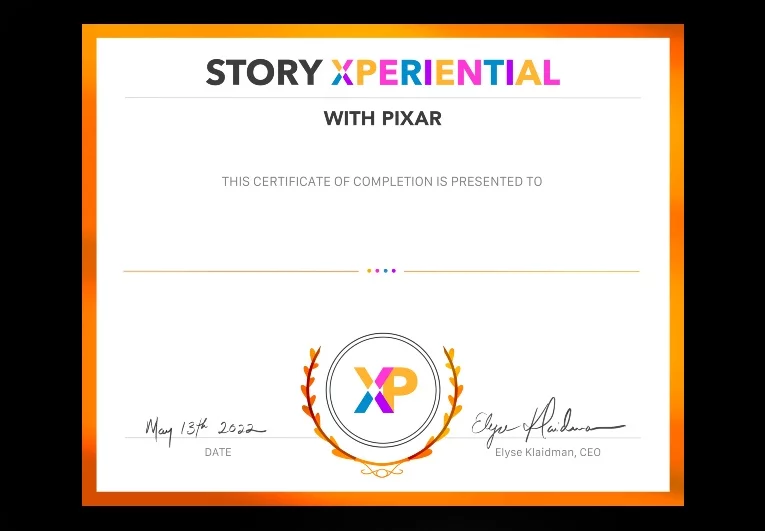 Is this a Bloop Animation course?
This course was created by
X in a Box
in collaboration with Pixar Animation Studios, so it is not an official Bloop course. However, we have reviewed the course and can vouch for its effectiveness. The course creators have years of teaching experience, and the course itself has been running for over a year with great results. We have never endorsed a third-party course before, so trust that we have a good reason for doing so this time.
Brainstorm 3 "What if..." ideas
Create a character profile
Week 3: Art
Sketch your character & world
Week 4: Outline
Outline your story using the Story Spine
Week 8: Editing
Edit and Pace your storyreel
Week 9: Finalizing
Make revisions/Buffer week
This was the equivalent of getting an Ivy League degree in storytelling.
I'm not kidding. This is among the most value-rich courses I've EVER taken. It's amazing. I feel like I'm being given a map and DIY tools to build the Sistine Chapel.
Several students told me that after completing Story XP, they are now more confident about pursuing creative passions in college and in their future careers.
Frequently Asked Questions
Is this program for Adults or Youth?
Both. We have two separate cohorts: a 13-18 youth program and a post-high school 18 and above adult program.
The fee for a Youth participant is $150.

The fee for an Adult participant is $250.
Is this course on-demand?
Yes! You can watch the live-streams are your own pace.
Who owns the work created in the program?
Users own 100% of what they create in the program.
What type of guidance will participants receive?
During live streams, Pixar story artists provide participants with their insights into storytelling and filmmaking, share their personal stories and paths to Pixar, and answer participant questions.

Lessons will include engaging exercises and videos that support each week's assignment.

Participants receive peer feedback to guide their story development and revisions.

Participants can post questions to the community message board at any time.

Participants can also email [email protected] for any additional support.
How is peer feedback structured?
Participants give and receive feedback via their submission gallery—either the youth gallery or the adult gallery.

Moderators review feedback before it's posted.

Participants will be notified whenever feedback is available to view.
What happens at the end of the program?
At the end of the program, participants will submit their final story reels to the online Exhibition Gallery.

Each team will have its own dedicated page showcasing its final story reel.

There, participants will vote to determine peer recognition awards as well as the chance to receive a reaction video from an industry expert.
Do I need any materials?
Participants will need access to the following:
a device with an internet connection

a pencil and paper or some other drawing tool

a phone, camera, or scanner to capture your artwork digitally

a simple video editing program
What makes Story Xperiential unique?
Story Xperiential is focused on improvement—we aren't just giving you a lesson plan and calling it a day. We're constantly iterating and working to offer you the best experience we possibly can.

No more pre-recorded video lessons—through our weekly live sessions, you learn directly from Pixar story artists, allowing you to ask questions and gain insight into the behind-the-scenes of the animation industry.

Our program is designed flexibly to accommodate any learning style or schedule, and whether you want to work in teams or independently, it's up to you.

We're powered by peer feedback and collaboration. Our gallery supports interactivity on a whole new level to strengthen everyone's work.

This program is entirely focused on helping you do your best work! Participants will produce a storyreel that they'll be able to add to their professional portfolio.

It's the 21st century. The world is constantly evolving, so we work to offer the modern skills important for college, career, and life readiness.
Use coupon code BLOOP15 and get 15% off!
Youth ages 13-18
Same incredible program
tailored for Youth
A pass to

Remote learning on any device
Create & exhibit your storyreel
Live streams with Pixar
storytellers
Online exhibition & awards
Work individually or in a team
18+ Adults
Our flagship program
A pass to

Remote learning on any device
Create & exhibit your storyreel
Live streams with Pixar
storytellers
Online exhibition & awards
Work individually or in a team
All-Access Combo
The entire Bloop course library +
Creating a Story - the Pixar Way
A pass to