ANIMATE WITH AFTER EFFECTS
A step-by-step course to animation with After Effects
 No After Effects experience needed
 25 comprehensive HD video lessons
 Made specifically for animators
What Will You Learn in the Course?
In this course I will take you step by step through all the tools and methods for character animation in After Effects.
 

Interface

We'll start by going over the After Effects interface and understand how to work with different layouts, compositions and how to select and manipulate layers.
 Animation Basics

We'll go over different animation tools and methods, keyframing, interpolation types and even using the graph editor.
 Rig a Character

After we know our way around After Effects, we'll create and rig an entire character. We'll learn to use the puppet tool for moving our character, use expressions to control the mouth for lip syncing and create eyes controls.
 Animating a Shot

After the character is ready for animation we'll create a scene, learn how to manipulate cameras and create depth with 3D layers. We'll then insert our rigged character to the scene and animate a shot from start to finish, including lip syncing to audio. We'll then learn how to render and export our animation.
 Cool Bonuses

We included 2 cool bonus videos in this course, showing how I animated the Bloop logo using After Effects, as well as how I produce a Key Frame episode.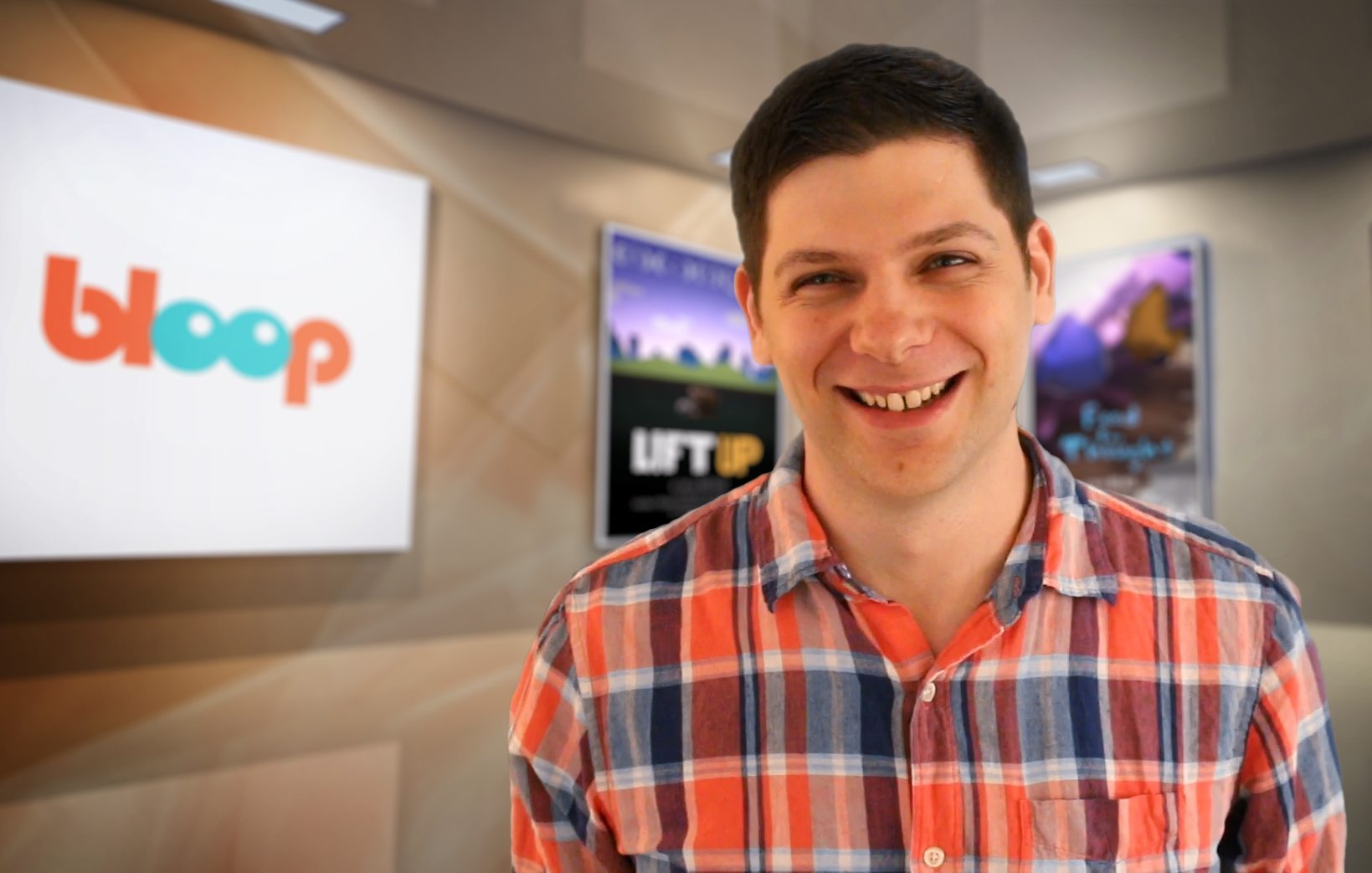 Made for Animators. Experienced or Newbies.
As an animator, I've designed this course to be tailored specifically for people who want to make animations.
There's enough in this course for the person who wants to make cool short animations for YouTube, as well as for someone who wants to get to know After Effects, and learn what amazing things can be done in it.
After Effects is simple to learn, though hard to master. I've been using After Effects almost daily for the past 5 years, and I've done anything from animated logos, animated web series, to composition and visual effects. This course is a great place to start your path to animation.
– Morr Meroz, Founder of Bloop Animation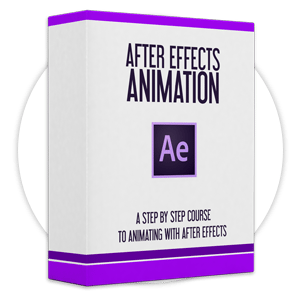 All Included
All the HD video lessons (downloadable), exercise files and After Effects templates.
Included in the Course:
---
Videos

6 modules with 25 HD video lessons.

Learn Anywhere

All lessons look great on any device you own.

Files


All the original After Effects files featured in the lessons available for download.
Downloadable Videos


An option to download all the video lessons for offline viewing.
Course Structure
---
Welcome

3 Video Lessons | 4 Minutes

Welcome to After Effects Animation

What is After Effects

Downloading After Effects

Interface

6 Video Lessons | 50 Minutes

After Effects Interface

After Effects Hierarchy

Project Window

Timeline and Composition Viewer

Compositions

Layers

Animation Basics

3 Video Lessons | 17 Minutes

Understanding Keyframes

Keyframe Interpolation
Setting Up a Shot

5 Video Lessons | 35 Minutes

Preparing the Assets

Setting up for Rigging

Rigging the Body with the Puppet Tool

Rigging the Mouth and Eyes

Finishing the Rig

Animating a Shot


6 Video Lessons | 40 Minutes

Understanding 2.5D

Animating

Lip Sync

Polishing

Exporting

Extras


2 Video Lessons | 13 Minutes

Animating the Bloop Logo

Making The Key Frame
Choose a Package
---
Basic
$49
Just the Course
25 HD Video Lessons
Works on Any Device
After Effects Exercise Files
A Rigged Character Ready for Animation
Downloadable Videos for Offline Viewing

Pro
Master
Best Value
$99
The Course + Animation Foundations + eBook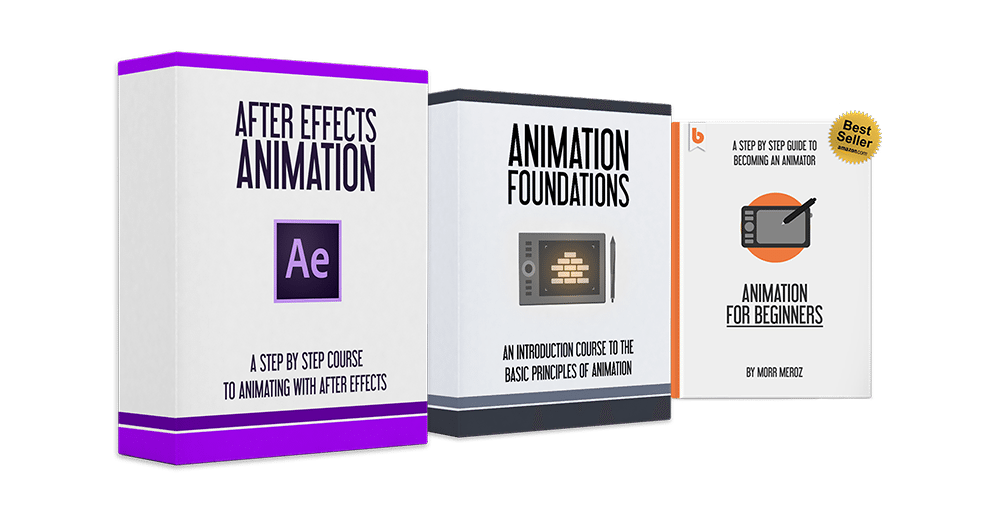 49 HD Video Lessons
Works on Any Device
After Effects Exercise Files
A Rigged Character Ready for Animation
Downloadable Videos for Offline Viewing
Animation Foundations Course Included ($49 value)
Animation For Beginners eBook Included ($29 value)

Ultimate
$299
Our entire course library + eBook
185 HD Video Lessons
Animation Foundations Course
Flash Animation Course
Toon Boom Animation Course
After Effects Animation Course
Blender Animation Course
Maya Animation Course
Animation For Beginners eBook

---
Our Course Come with a
30 Day Money Back Guarantee!
We're ready to prove everything we claim. Buy the course today, and see it for yourself. If the course does not live up to any of the claims stated here, I don't want your money, and I'll give back every penny back to you. No hassles and we can part as friends. 100% Money-Back Guaranteed.
FAQ
Is the software included with the course?

No, you will have to buy After Effects at adobe.com

What if I don't like the course?

No worries, the course comes with a 30 day money back guarantee. If you don't like the course, simply email us and you'll get a full refund.

Will I always have access to the class or is it just for a limited time?

You will always have access to all the courses and products you purchase on Bloop.
Will I get the whole course right away, or will it be available over a period of time?

You will have access to the entire course and materials immediately after purchasing.

I've never used this program before. Will I be lost?

This course was created assuming you've never used the program before. We go over all the basics to make sure you are able to follow along.

I don't know how to animate. Will I be able to follow?

Yes, however I should mention that this course does not teach the concepts of animation, but rather shows you the tools and methods for animating with the software.