Become a professional 2D animator
A complete step-by-step course for high-end 2D animation
 No Toon Boom experience needed
 39 comprehensive HD video lessons
 Made specifically for animators
What Will You Learn in the Course?
In this course I will take you step by step through all the tools and methods for character animation using Toon Boom Harmony.
 Interface
We'll start by going over the Toon Boom interface and understand how to work with different display views and how to use the X-sheet like a traditional animator.
 

 Creating Artwork

We'll go over different way to import or create artwork for your shot. We'll learn how to create the outline and the fill for our characters, as well as adding special effects.
 Frame-by-Frame Animation
We'll start animating our shot with traditional frame-by-frame animation, going through all the steps from planning the key poses, roughing out the animation, clean up and coloring.
 Rig a Character
After we cover the traditional side of 2D animation, we'll use Harmony's advanced rigging tools to bone-rig a character using cutout rigs, puppet rigging and deformation. We'll also see how to set up mouth shapes for automatic lip-syncing.
  Finishing a Shot
Over the course of this program you'll see how an entire fully-animated shot is produced. We'll add special effects, camera movement in 3D space and export the final shot in different formats.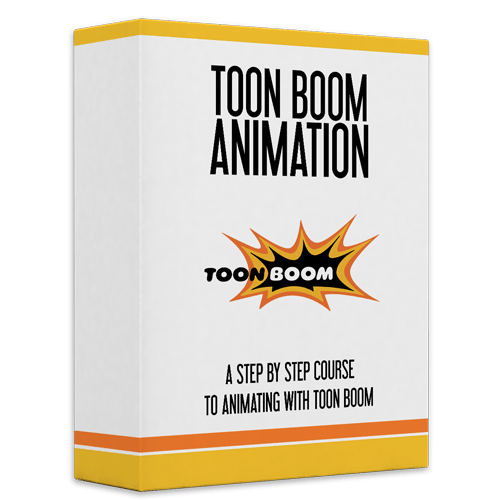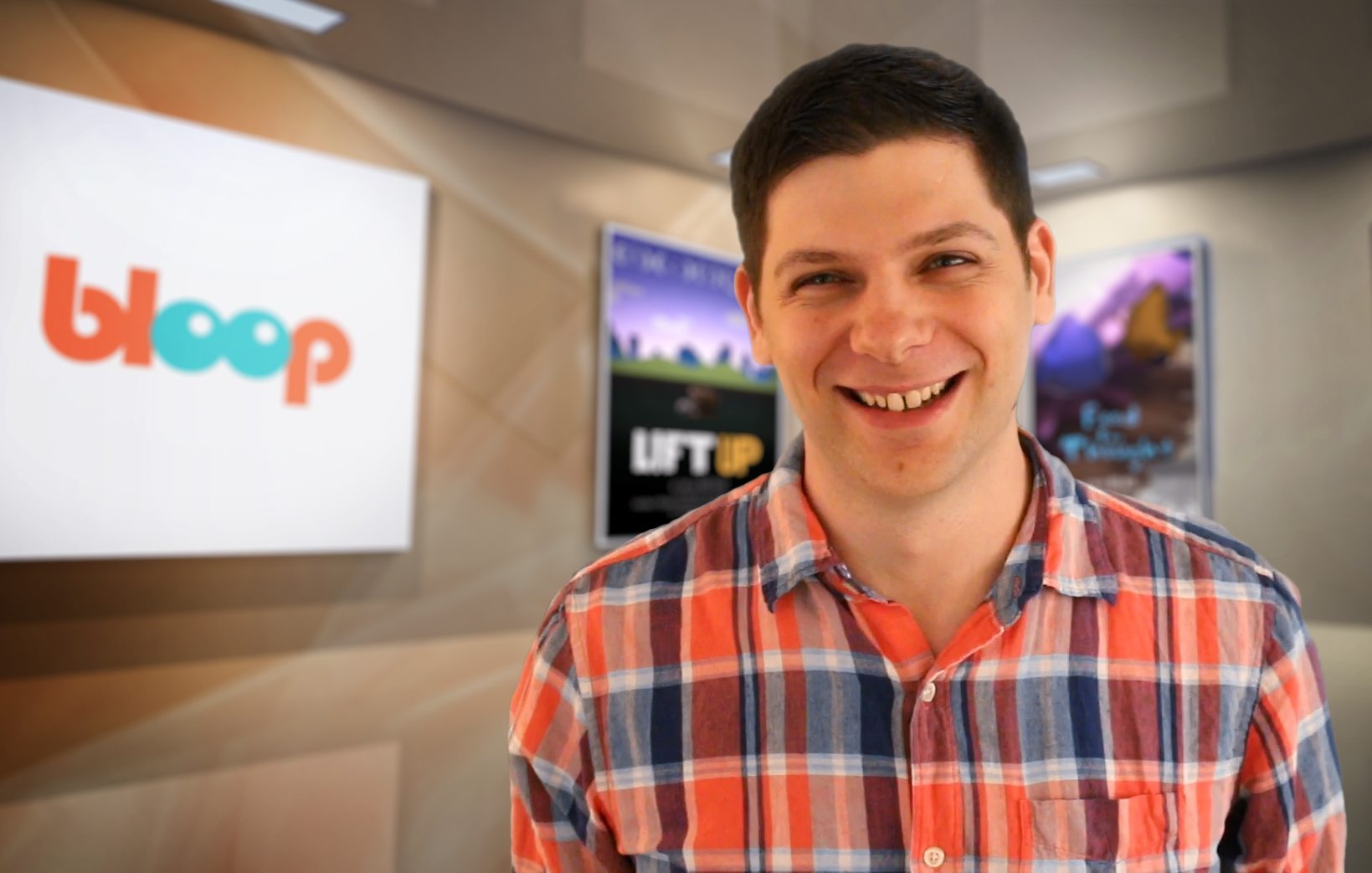 Made for Animators. Experienced or Newbies.
As an animator, I've designed this course to be tailored specifically for people who want to get into 2D animation in the most professional way.
There's enough in this course for the person who wants to make cool short animations for YouTube, as well as for the working professional who wants to get hired as a 2D animator.
Toon Boom Harmony is an incredibly robust professional-level animation software, and can do pretty much anything in the realm of 2D animation. Anything from stick figures to Disney-level results. I've brought in an amazing 2D animator to take you through this amazing journey, and I truly believe he created one of the best animation courses out there.
– Morr Meroz, Founder of Bloop Animation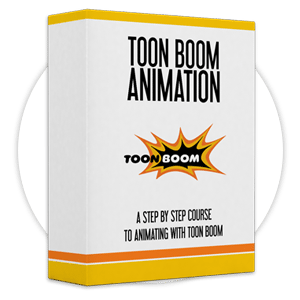 All Included
All the HD video lessons (downloadable), exercise files and Toon Boom projects.
Videos

4 modules with 39 HD video lessons.

Learn Anywhere

All lessons look great on any device you own.

Files


All the original Toon Boom files featured in the lessons available for download.
A Usable Rig


A fully rigged character that can be used for animation exercises.

Downloadable Videos


An option to download all the video lessons for offline viewing.
Welcome
3 Video Lessons | 7 Minutes
Welcome to Toon Boom Animation

What is Toon Boom Harmony

Installing Harmony
Interface
4 Video Lessons | 31 Minutes
Welcome Screen

Interface Overview

Display Views and Options

Timeline and XSheet
Creating Artwork
12 Video Lessons | 2 Hours
Art Tool Intro

Importing Images and Movies

Importing PSD AI SWF

Selector and Contour Editor

Pencil and Paint Brush

Paint and Ink Tools

Color Palette

Reusing Palettes

Bitmap Drawing

Basic Effects

Advanced Effects

Symbols and Templates
Animation Tools

20 Video Lessons | 3.3 Hours
Workflow Overview

Clean Up

Coloring

Cutout Rigging Basics

Deformer Rigging Basics

Rigging a Character

Puppet Rig Details

Puppet Animation Basics

Puppet Character Animation

Auto Lipsync

Dialogue Performance

Animation Paths

Morphing

Effects Animation with Morphing

3D Layers

Virtual Camera

Exporting

Where to Go Next
Choose a Package
---
Basic
$49
Just the Course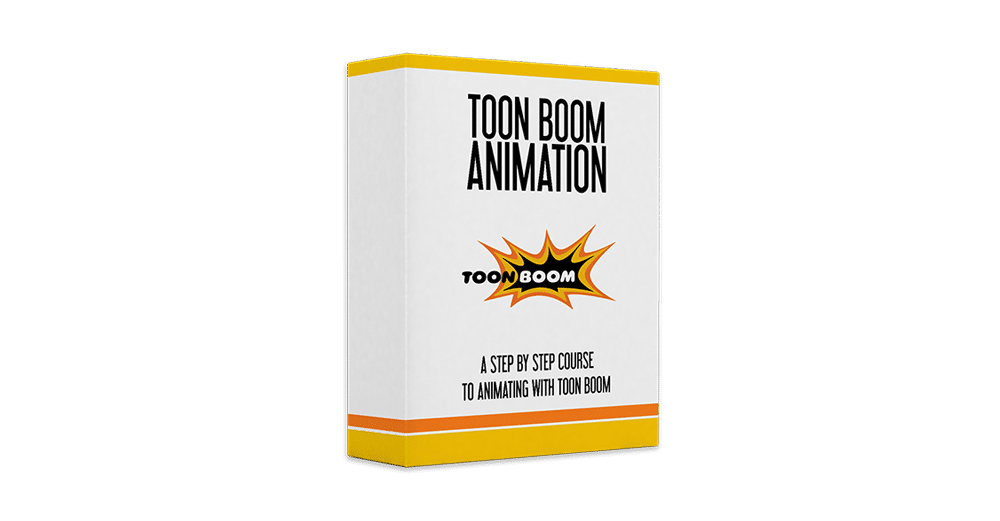 39 HD Video Lessons
Works on Any Device
Toon Boom Exercise Files
A Rigged Character Ready for Animation
Downloadable Videos for Offline Viewing

Pro
$79
The Course + Animation Foundations
63 HD Video Lessons
Works on Any Device
Toon Boom Exercise Files
A Rigged Character Ready for Animation
Downloadable Videos for Offline Viewing
Animation Foundations Course Included ($49 value)

Master
Best Value
$99
The Course + Animation Foundations + eBook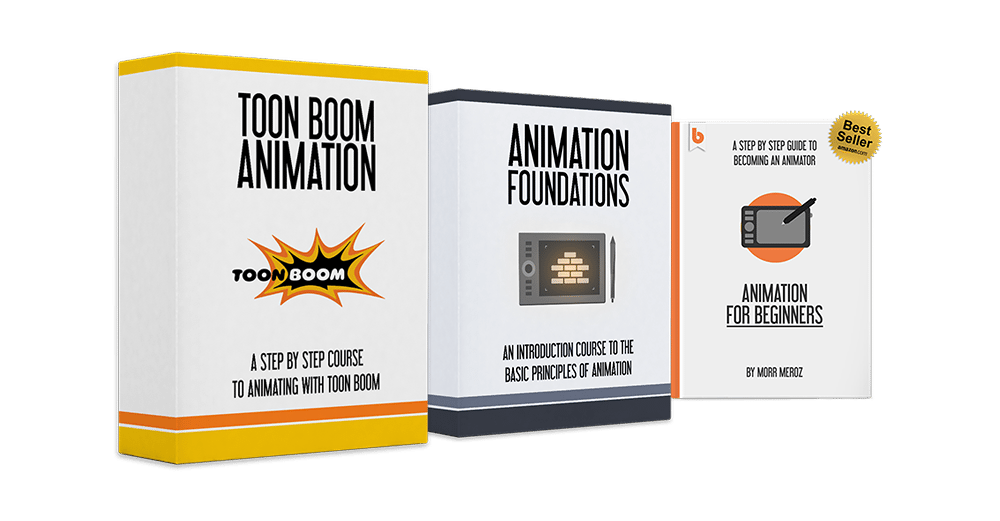 63 HD Video Lessons
Works on Any Device
Toon Boom Exercise Files
A Rigged Character Ready for Animation
Downloadable Videos for Offline Viewing
Animation Foundations Course Included ($49 value)
Animation For Beginners eBook Included ($29 value)

Ultimate
$299
Our entire course library + eBook
185 HD Video Lessons
Animation Foundations Course
Flash Animation Course
Toon Boom Animation Course
After Effects Animation Course
Blender Animation Course
Maya Animation Course
Animation For Beginners eBook

---
Our Course Come with a
30 Day Money Back Guarantee!
We're ready to prove everything we claim. Buy the course today, and see it for yourself. If the course does not live up to any of the claims stated here, I don't want your money, and I'll give back every penny back to you. No hassles and we can part as friends. 100% Money-Back Guaranteed.
Is the software included with the course?

No, you will have to buy Toon Boom Harmony.

What if I don't like the course?

No worries, the course comes with a 30 day money back guarantee. If you don't like the course, simply email us and you'll get a full refund.

Will I always have access to the class or is it just for a limited time?

You will always have access to all the courses and products you purchase on Bloop.
Will I get the whole course right away, or will it be available over a period of time?

You will have access to the entire course and materials immediately after purchasing.

I've never used this program before. Will I be lost?

This course was created assuming you've never used the program before. We go over all the basics to make sure you are able to follow along.

I don't know how to animate. Will I be able to follow?

Yes, however I should mention that this course does not teach the concepts of animation, but rather shows you the tools and methods for animating with the software.