My name is Morr. I'm an animation filmmaker.
I wanted to make animated movies for as long as I can remember...
I made stop motion videos with clay, and played around with Flash all through high-school.
But I still didn't think I could make it as an animator.
I always knew I wanted to go to the School of Visual Arts in NYC, but I decided apply as an advertising major, not animation.
I was never too good at drawing and thought I won't get any work as an animator.
So I applied to their advertising program...
But I didn't get in...
Yep. I was rejected from art school.
I applied to 4 other art schools in New York and didn't get into any of them either.
It took me another year of life-drawing classes just to be able to get in the door.
I eventually got in.
After one advertising semester, I knew it wasn't for me.
But I stumbled upon another department at the school. One I wasn't aware of:
Computer Arts and Visual Effects.
I always assumed animators had to be amazing fine artists with insane drawing skills, but here there was another way to make movies.
It was 3D animation.
When you animate in 3D, you don't need to draw anything.
You can focus on the action, acting, form and emotion.
You're not hindered by your pencil skills.
I knew this was how I was going to make movies.
And that's what I did
My first short film was about two talking fish, stuck in an aquarium together. Making that film taught me a lot about acting and dialogue.
After graduating, I made my second film, about a cube and a ball. Making that film taught me a lot about creating emotion in unusual object.
My latest film is about a food-vendor war between a fish and a pig. It was my biggest project to date and involved a team of 15 people. Making that film taught me a lot about collaboration.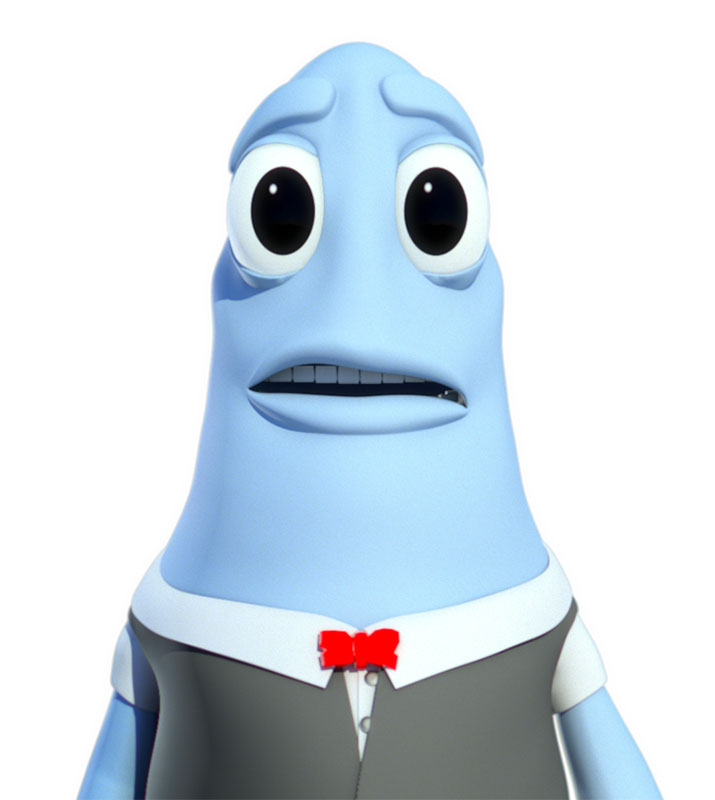 The fish character from my latest film Tasteful.
Sharing my process
I decided that with Bloop Animation I will not only make films, but also share the process of making them.
The reasons for that were:
I believe that sharing your process is the best way to slowly build an audience who will then watch the films.
I love teaching, and I enjoy the effect my tutorials and courses have on other filmmakers and animators, who are often pushed into making their own creations.
Making courses and building a learning platform for animation also enabled me to not take any freelance work and focus only on my own projects.
Bloop Animation is now a self-sustained business with over 15k enrolled students and millions of readers/viewers.
And we're just getting started.
We keep adding new courses, writing more articles, posting new videos and reaching more artists.
And that's the important part.
That is what we're about - making animation, sharing our process, and inspiring action.
Thanks for stopping by.
- Morr