Storyboarding is one of the most important steps of the creative process for filmmakers, animators, and anyone who's planning any kind of video project. This is why we created the best free storyboard template you can download right now.
In this post you'll find 3 unique storyboard templates, each is designed for a different part of the process, or different working styles.
What is a storyboard?
Before we get to the storyboard template, let's go over what a storyboard is. If you're just getting started with storyboarding, and aren't so sure what they are, here's my definition:
A storyboard is a preproduction tool consisting of a series of images, (usually drawings) with descriptions that depict everything intended to happen, moment by moment over the course of a piece of visual media.
Notice that I called a storyboard a tool. That's important to remember. A storyboard is not an end product in and of itself. A storyboard is meant to be used by other people collaborating on the project.
How is a storyboard used?
Making films and TV, whether live-action or animated, involves many people working towards the same goal. Maintaining the vision of the final product is the director's job, and storyboards are a vital tool in communicating that vision to everyone else.
The director will work with a storyboard artist to make important decisions ahead of time, before expending a lot of resources. The storyboard serves as the blueprint for the rest of the piece.
That's the most important function of the storyboard, but there are numerous ways in which that blueprint gets used, depending on the pipeline.
Live-action
In a live-action production, a storyboard might be used by the director and the director of photography to help create a final shot list. Then, on the day of filming, they know exactly what they need to shoot and don't waste time figuring it out.
Animation
For animation, the background artist uses the storyboard to determine exactly how many backgrounds they need to produce, and the animators look at the board to pull poses and acting ideas for the character.
Advertising
Advertising agencies use storyboards to sell their ideas to their clients. In this case, more detailed attractive boards might be produced to communicate the idea more clearly. These are called presentation boards as opposed to regular production boards.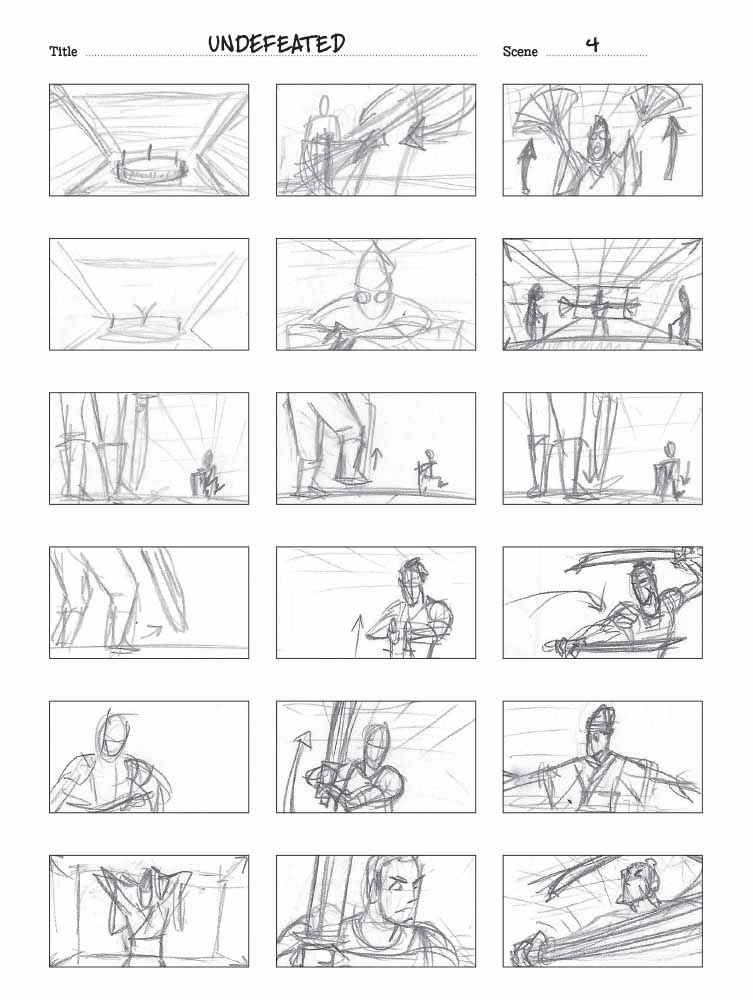 Thumbnail
Designed for quick sketches, a great way to get your initial ideas down on paper. We included many panels on each page to make it easier to get a feeling for the rhythm of your scene as you work. This template does not include any lines for dialogue or action.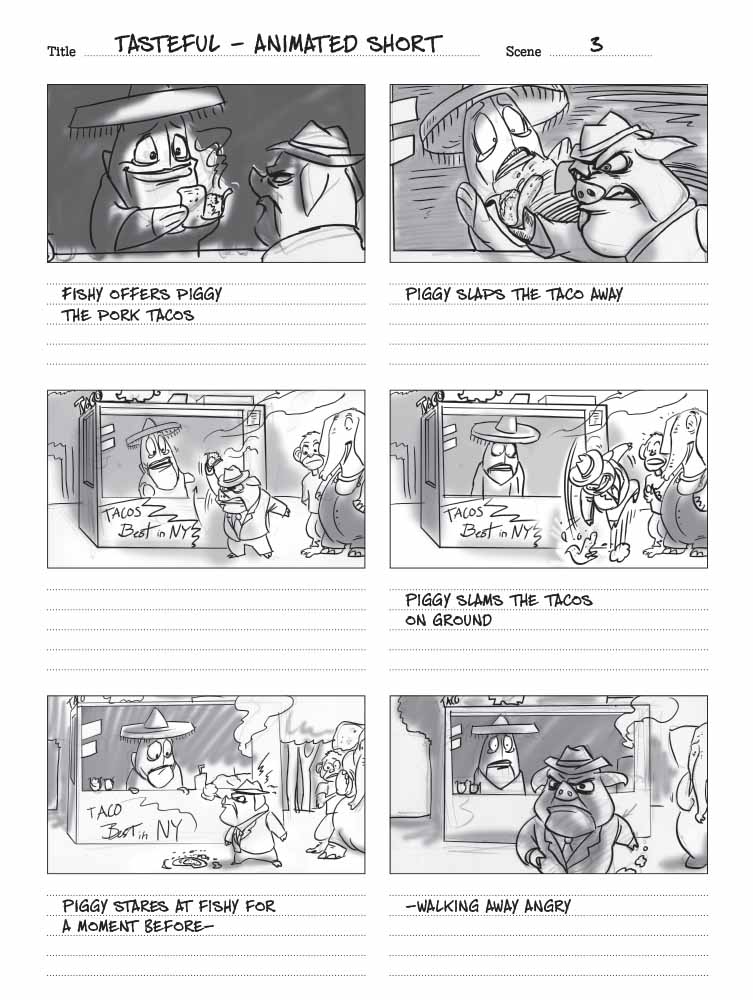 Flexible
Designed to be clean and simple, but includes text lines for action and dialogue. This template works for most projects as it is quick to get started with, but allows for adding direction notes as needed.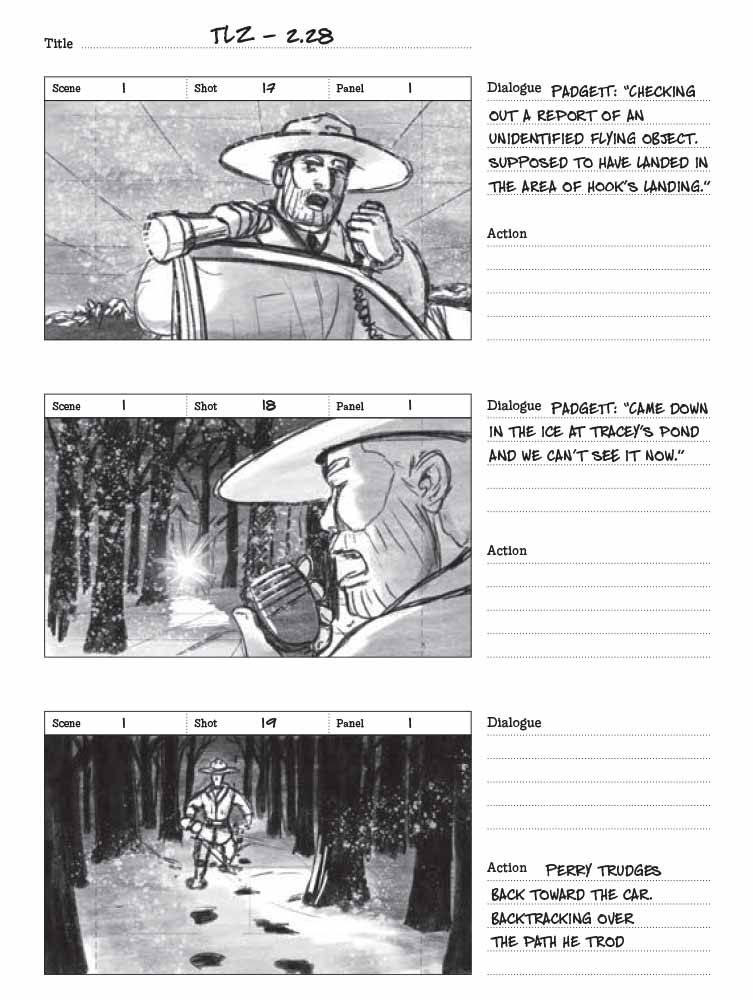 Professional
Designed with professional production needs in mind, this template allows for the most amount of details, following standard production practices. Each panel includes boxes for scene/shot/panel numbers, as well as dedicated action and dialogue lines.
Download Storyboard Templates
Our Storyboard Notebook
If you're not into printing, or storyboarding on a computer, we made things easier for you!
We created our own printed Storyboard Notebook (available on Amazon) which includes 200 pages of blank storyboard templates, using the three templates above.
This notebook is a great easy way to get your ideas down on paper. As filmmakers, we created what we think is the best storyboard notebook out there, so check it out.