With the holidays around the corner I know everyone is looking for stuff to buy! So here's our list of awesome stuff for animators. Enjoy!
---
Books
This book is an animator's bible. It thoroughly covers the basics of spacing, timing, walks, runs, weight, anticipation, overlapping action, takes, stagger, dialogue, animal animation and much more. It's not called a "survival kit" for nothing. This book will teach you EVERYTHING YOU NEED TO KNOW to start your training as an animator.
Richard Williams is an academy award-winning director responsible for hits such as "Who Framed Roger Rabbit", "The Pink Panther" and more. He got his training from animation greats such as Milt Kahl and other old-time Disney animators.

Originally released in 1994, Cartoon Animation (also known as "The Preston Blair Book"), has been an amazing reference source for creating cartoon-style animation. With this book you'll learn how to develop a cartoon character, create dynamic movement, and animate dialogue with action. This book focuses on character development and covers topics such as creating compelling lines of action, timing, dialogue and more. This is a great book for animal animation since it shows in detail many examples of animating different types of cartoon animals.
Preston Blair was a predominant animator in his time and worked in many big studios such as Disney and Hanna Barbera. He worked on famous scenes in the original Fantasia such as the Sorcerer's Apprentice and the hippo – alligator dance.

This is not just a pretty book to have on your shelf so you can look professional. I mean, it is pretty, but it is also extremely thorough in what it's trying to tell. This book has started as an animation guide and turned into a detailed survey on the progression of animation, both within the Disney studios and in the world of animation in general. Written by two of the nine old men who defined the Disney animation style, this book takes the reader through all the steps it took them to discover and research the best methods of animation. there are great concepts to learn from this book, but it is also important to know the history of how animation came to be, and this book covers both in amazing depth.
Frank Thomas and Ollie Johnston, two out of Disney's nine old men, worked at Disney since the earliest days and contributed to films such as Snow White, Pinocchio and The Jungle book.

If you're at all interested in the world of animation (and I assume you are) you must read this book written by Pixar's president Ed Catmull.

If you're starting out as a filmmaker you HAVE to read this book. It covers all the great camera angles, shots and moves you need to know.

You might be looking for a gift for a fellow animator/animation fan, or maybe you are one yourself. Either way this book is an awesome purchase. It includes concept art and color palettes from almost all of the Pixar films. Great for inspiration and learning. Also looks pretty darn good on the shelf.

This book (produced and written for Bloop Animation) is a step-by-step guide to becoming an animator (even if you've never animated before.)
I basically wrote the book I wish I had when I was starting up with animation. It has all the information a person needs to find their way towards starting a career in animation.
It covers all the different types of animation and basic animation principles. It comes with a complete hardware and software guide (for 2D, 3D and stop motion), must-have books as well as a detailed list of the best animation schools with all their information.
It also has plenty of practical guides such as creating an effective demo reel, building your own portfolio website, how to get a job in the animation industry and even a step by step guide to making an animated short.
Buy the book
---
Tablets
This small yet fantastic tablet (formerly known as the Bamboo) is the best way to start using a tablet when you're just a beginner and don't know if you want to spend much money. It's small but not so small that it can't be used for professional work. It's wireless, has a touch screen, 1024 pressure levels, and if you want to spend an extra $100 you can get a larger size.

The best tablet for 3D animators, and the most commonly used tablet. The medium one ($349) is the most popular Wacom tablet and is the perfect size for most uses. It's great for free drawing straight to programs like Photoshop or Flash and also for animating in 3D program like Maya and Cinema 4D. It has 2048 pressure levels, a touch screen and awesome programable buttons. This is the tablet I use, and unless you focus on heavy drawing this is my most recommended choice for most people.

The Cintiq is Wacom's high end product line, featuring an amazing HD screen to be used as a tablet and as a secondary
screen. This tablet is mostly for professional 2D animators or digital painters. The model I recommend is the Cintiq 13HD ($999),
since 13" feels like the perfect size for most uses. It's not too bulky or too small.

---
Accessories
Wacom's stylus for the iPad. Works better than any generic stylus out there and even have pressure sensitivity. Great for drawing on the go.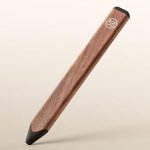 This nicely designed pencil has a different take on drawing on the iPad. It has a hard tip and it's meant to be used with the amazing drawing app – Paper and was made by the same company who made the app.

A great sketchbook by the superb designers of Moleskine.

The Palomino pencils feature a firm and smooth graphite core that is ideal for writing, sketching and everyday use. Its firm, dark lead holds a point and lays down a line like no other pencil on the market.

The MX mouse series by Logitech is by far the most comfortable ones I've used.

A slick, stunning premium mouse pad. For the design oriented people.

A great all-around microphone for most types of vocal recordings. This is what I use to record all of my tutorials.

---
Misc.
This amazing workhorse is the newest addition to my studio and it is AMAZING. It's extremely powerful, and that display is gorgeous. The price is actually pretty good too, surprisingly, since many 4K display monitors can cost just as much (and they don't come with an amazing computer inside.) Definitely for the pros out there.

All your coffee needs in one. Espresso and regular coffee (with some awesome crema.) An animator's best friend.

Once in a while I run into something cool that I just gotta share with you guys.
Disney, in honor of their nine greatest animators from the golden age of animation, has released a box set collection with 9 flip books, each dedicated to one of the nine old men (Les Clark, Eric Larson, Frank Thomas, John Lounsbery, Ward Kimball, Ollie Johnston, Mark Davis, Wolfgang Reitherman, and Milt Kahl).
Each flip book features one of their famous shots from classic Disney movies like Bambi, Peter Pan and Alice in Wonderland.
This is a neat little package that every animator/Disney fan should have on their shelf.

All of Adobe's programs with a single monthly payment. If you take your art seriously this is one of the most important tools in your arsenal. I use many of their programs so often that it's really great to be able to access them all in this new modern subscription-based way.
Pixar Shorts Collection Blu-Ray
Pixar's amazing short films collected in a 2 volumes Blu-Ray. A must watch for animators and animation fans.
Disclaimer: This post contains affiliate links, which means I receive a small commission on a purchase without additional cost to you. I do believe in the products mentioned in the article and have an extensive experience with them. If you do purchase through my affiliate link, thank you so much for your support!
---