MAKING A GRAPHIC NOVEL
54 HD VIDEO LESSONS
The complete course to creating and publishing graphic novels and comic books.
From start to finish.
What will you find inside this course?
 Course
A comprehensive online course with HD video lessons, which can be downloaded and viewed on any device.
 Made for and by artists
We've designed this course to be tailored specifically for aspiring artists and creative people interested in making and publishing their own graphic novel.
 The best starting point
After taking this course you will have complete understanding of the entire process of creating a graphic novel from start to finish, and will be able to take the next steps to making your book a reality.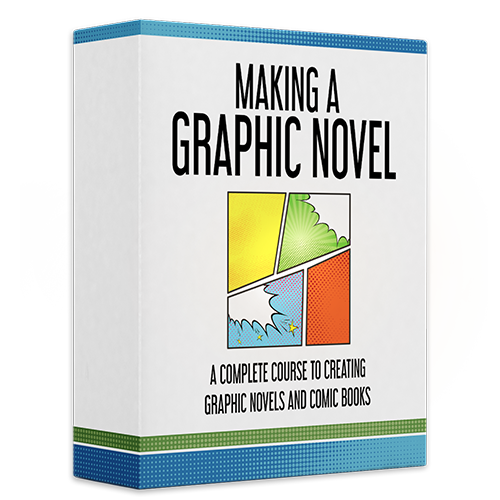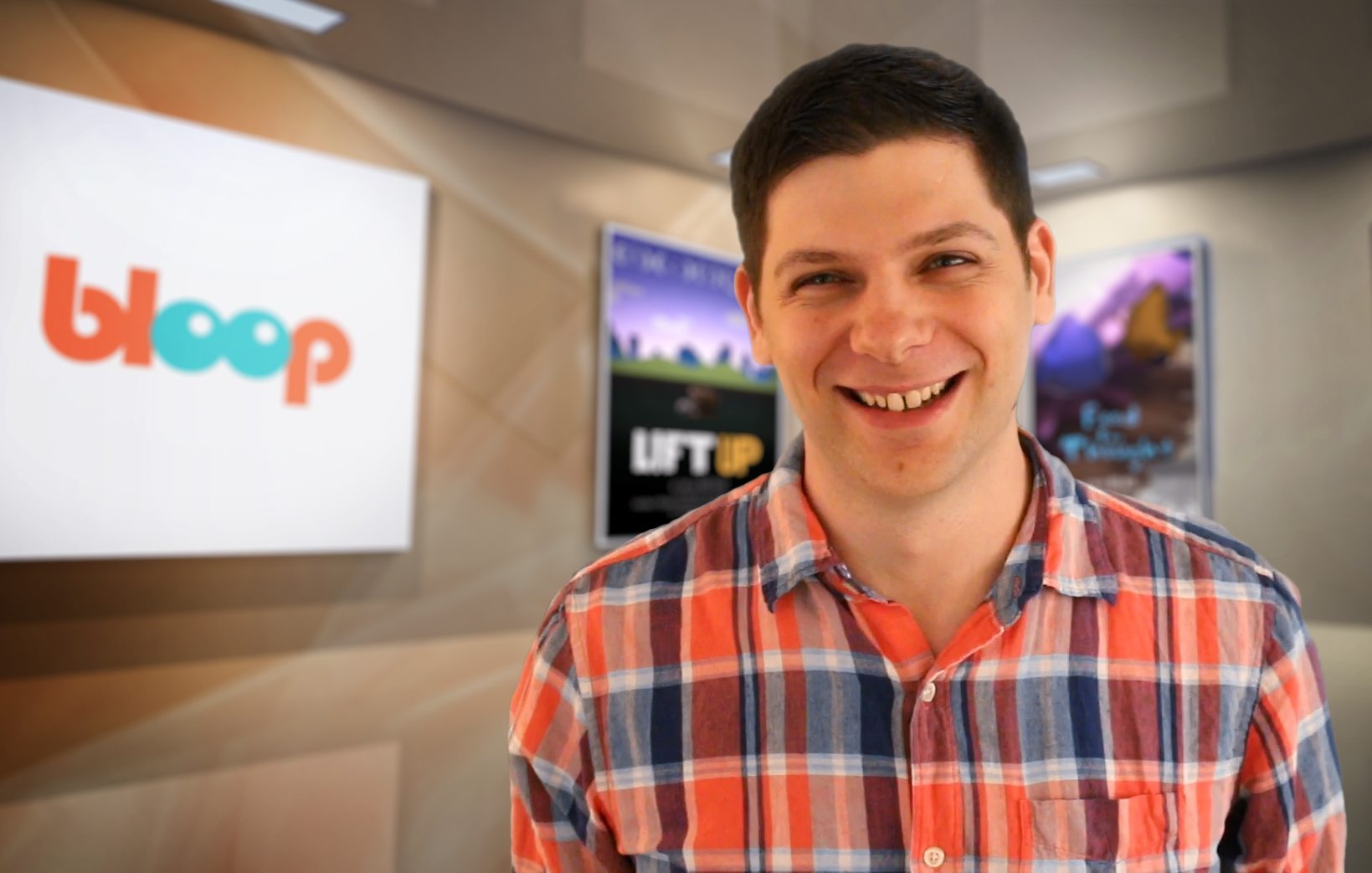 A Bloop Animation course
This course will help you take that first step to making your graphic novel a reality. Self publishing a book of any kind is a complicated process, and a graphic novel is no different. This course will lay out all the different steps from idea to print. You will not find a more in-depth course on creating graphic novels and comic books anywhere else.
Morr Meroz, Founder of Bloop Animation
---
Super detailed, fast paced.
We hate long, dragged-out tutorials.
I went through many tutorials which almost put me to sleep, going over a ton of stuff I didn't need, or repeating the same things over and over.
Not our courses. We believe in bite-sized lessons with a clear structure that get straight to the point without skipping any important information. We'll take you step-by-step through the self-publishing learning curve.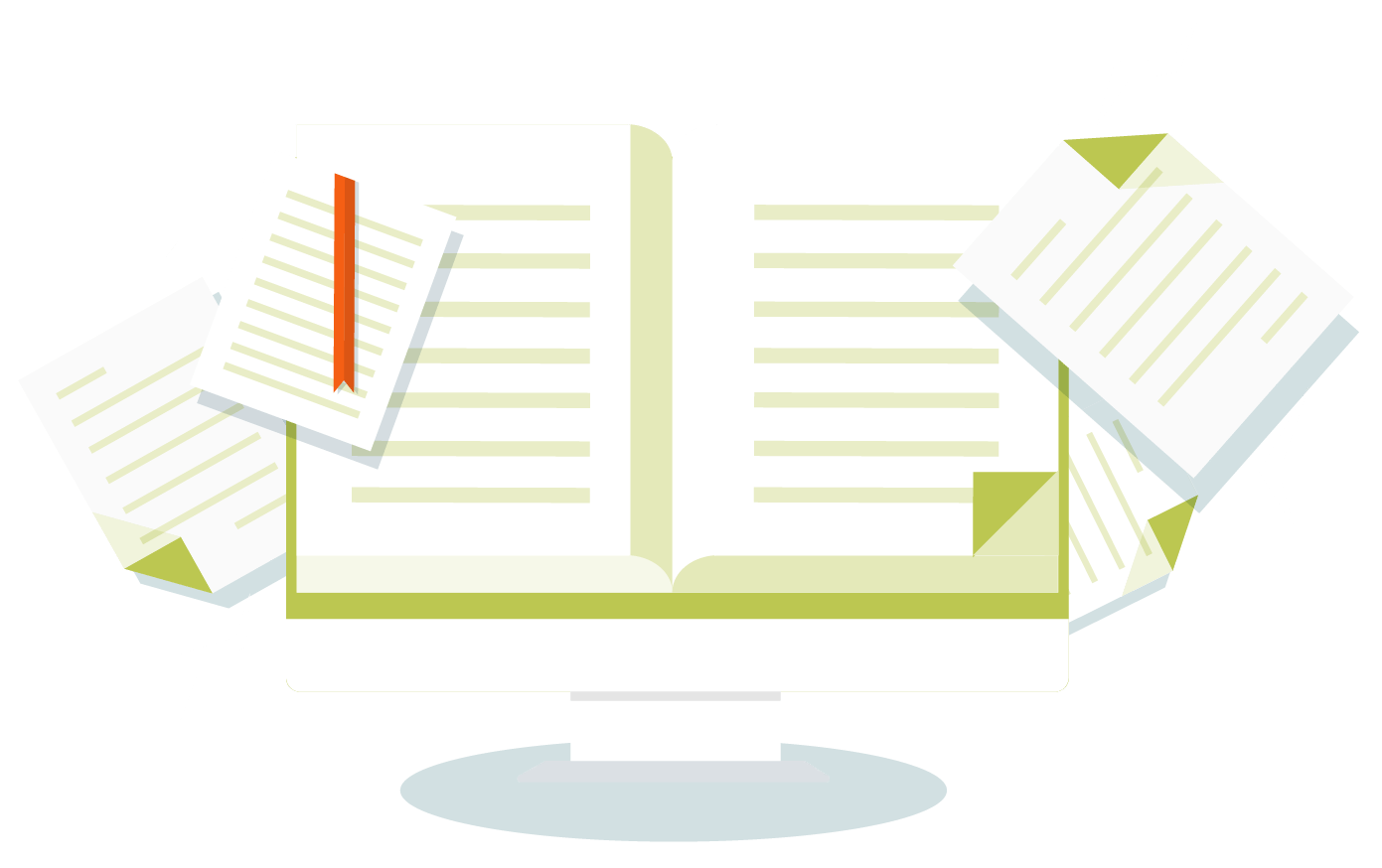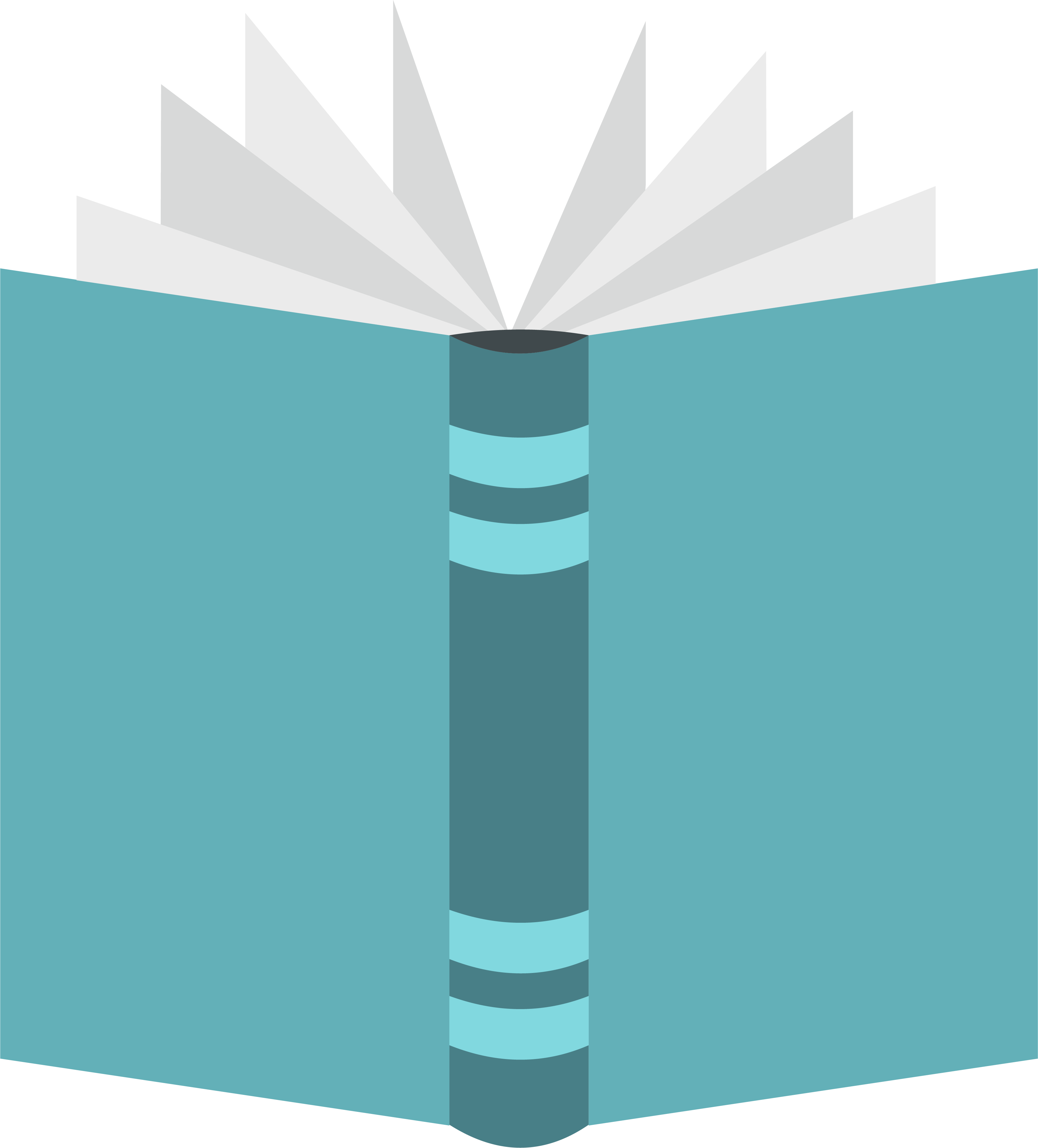 Made for storytellers. Experienced or newbies.
Why waste your time figuring things out? We did the work.
As fellow artists, we built this course from the ground up to be tailored to aspiring or working artists who just want to get their book out there. This is not a generic self-publishing book - this is about taking creative artists through the steps of making their book come true.
YouTube tutorials are great, but they can only take you so far.
I love looking for tutorials and articles online, and I'm sure you do too (that's probably how you found us), but I never felt that it's a good way to learn an entire topic or a skill.
You might find the answer to a question you have, but what if you're starting from scratch? What if you don't wanna waste your time and start making your graphic novel sooner rather than later?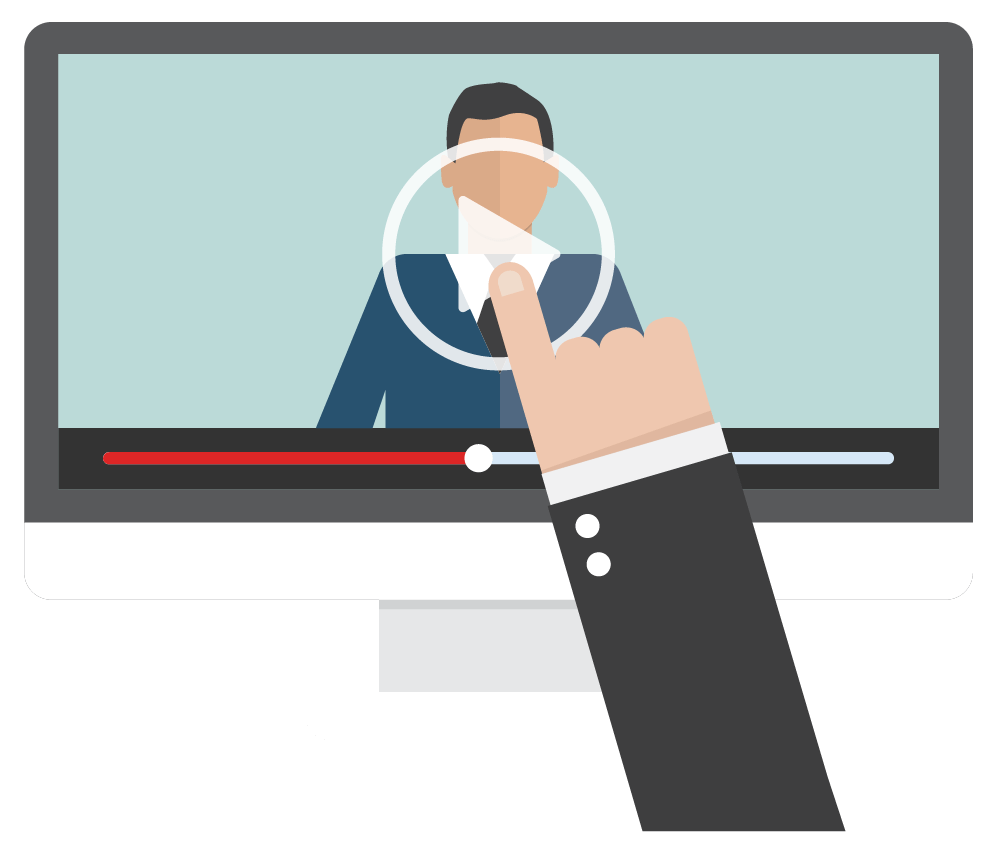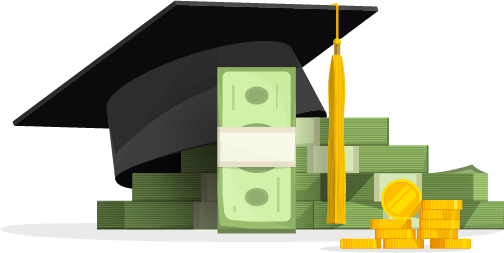 Art school is expensive.
Most art courses, both online and on-campus, can get very pricey. Often in the hundreds or thousands of dollars. Those courses usually cover a LOT of material, including many topics you might not be interested in. Our courses are just the right size and very cost-effective, teaching exactly what you need to know to start working on your graphic novel right away.
What will you learn?
---
Basics

We'll start by briefly going over the history of comic books, publishing conventions, and learn the basic terminology we'll be using throughout the course.

Comic Art Styles

After understanding the basics, we'll go over approaches of different artists to handling individual elements of comic art, such as character, inking, panel layout, lettering and more.

Sequential Art Theory

Before making our own graphic novels, we'll familiarize ourselves with with the theory behind the craft. Understanding closure & transitions, pacing, rhythm, pairing words and images, composition, clarity, readability, types of shots, and composing pages/spreads.

Pipeline

We'll examine different ways a production can work, including planning our book with publishing in mind, how to mix traditional and digital media and how to work in a team vs. Solo.

Story

An overview of writing a story with the graphic novel format in mind. Characters, setting, story structure, script writing, and writing with drawing.

Drawing

Included in this course is an in-depth mini course on Storyboard Pro, one of the most advanced storyboarding programs. We'll learn how to use this program from start to finish, and create a professional-grade storyboard and animatic.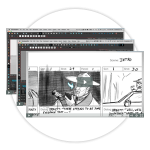 Videos
9 modules with 54 HD video lessons.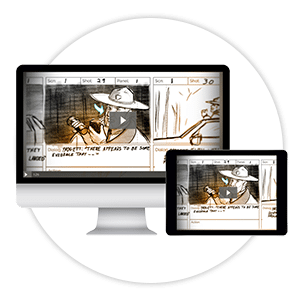 Learn Anywhere
Lessons look great on any device you own.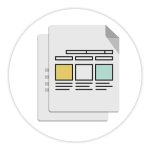 Files
All the original files featured in the lessons available for download.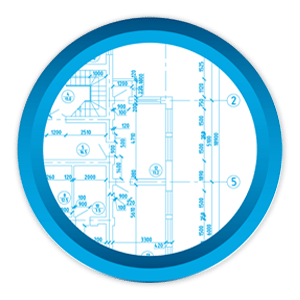 Storyboard Template
A downloadable storyaboard template, fully customizable.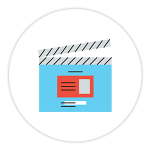 A finished Animatic
The complete animatic featured in the lessons, along with the original boards.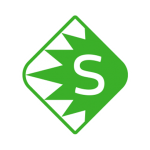 Storyboard Pro Mini-Course
An entire in-depth Storyboard Pro course is included in this course.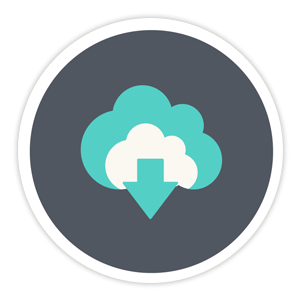 Downloadable Videos
An option to download all the video lessons for offline viewing.
Filmmaking Terminology and Concepts
4 Video Lessons | 21 Minutes
What is a Storyboard

 Types of Shots

 Camera Moves

 Edits & Transitions
Composition
4 Video Lessons | 22 Minutes
 Composition Basics

 Composition for Moving Shots

 Compositions in Sequence
The Storyboarding Process
7 Video Lessons | 46 Minutes
The Different Pipelines

 Anatomy of a Storyboard

 Rough Pass

 Polish Pass

 Pitching

 Animatics
Storyboarding with Photoshop
5 Video Lessons | 34 Minutes
Setting Up Templates

 Drawing in Photoshop

 Exporting a PDF

 Preparing Images for Animatic

 Editing an Animatic
Storyboarding with SketchUp
4 Video Lessons | 28 Minutes
Easy 3D Environments

3D Environment Demo

3D Warehouse Demo

Exporting Images
Storyboard Pro: Preparing a Project
8 Video Lessons | 40 Minutes
Getting Storyboard Pro

 Setting Up a Project

 Preferences

 Interface Overview

 Managing Scenes, Shots, and Panels

Breaking Down a Script

 Creating a Project from a Final Draft Script

 Splitting/Merging Projects
Storyboard Pro: Drawing Boards
11 Video Lessons | 1 Hour, 17 Minutes
Stage View Options

 Drawing Layers

 Color Picker

 Vector Drawing Tools: Brush Tools

 Vector Drawing Tools: Shape Tools

 Bitmap Drawing Tools

 Tool Presets

 Drawing and Perspective Guides

 Advanced Drawing Layer Features

 Drawing Demo

 Camera Controls
Storyboard Pro: Feedback and Revisions
3 Video Lessons | 20 Minutes
Pitch Mode

3D Feedback and Revision

Exporting a PDF
Storyboard Pro: Advanced Animatics
8 Video Lessons | 53 Minutes
Animating Cameras and Layers

 3D Scenes

 Importing 3D Objects

 Animatic Tools

 Making an Animatic

Exporting an Animatic

 Passing to Production

 Next Steps
---
From our students:
---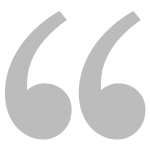 Bloop Animation provides a very simple-to-use learning platform, making all the content easily accessible. The option of downloading the video lessons makes it easy for me to carry the course with me wherever I go. I always have it on my iPad and it's a constant reference.
Luis Miguel Guerra Abril, animator and designer, Spain
---
---
Frequently Asked Questions
---
Is any software included with the course?
No, you will have to get the software mentioned in the course separately, though creating graphic novels could also be done with pen and paper.
What hardware do I need?
As long as you have a relatively modern computer and connect to the internet, you should be good to go. Pen and paper will come in handy as well. A tablet will be great for drawing digitally. 
What if I don't like the course?
No worries, the course comes with a 30 day money back guarantee. If you don't like the course, simply email us and you'll get a full refund, no questions asked.
Will I always have access to the class or is it just for a limited time?
You will always have access to all the courses and products you purchase from Bloop.
Will I get the whole course right away, or will it be available over a period of time?
You will have access to the entire course and materials immediately after purchasing.
I've never made a graphic novel before. Will I be lost?
No. This course was created assuming you've never done this before. We go over all the basics to make sure you are able to follow along.
GET STARTED
30 day money back guarantee
---
Basic
$67
Just the Course
54 HD Video Lessons
Works on Any Device
Exercise Files
Storyboard Template
A finished Animatic
All scripts and boards
Storyboard Pro Mini-Course
Downloadable Videos for Offline Viewing
Animation Foundations Course Included
Animation for Beginners eBook Included
Ultimate
$397
Our entire course library + eBook
275 HD Video Lessons
Animation Foundations Course
Storyboarding Foundations Course
Flash Animation Course
Toon Boom Animation Course
TVPaint Animation Course
After Effects Animation Course
Blender Animation Course
Maya Animation Course
Animation For Beginners eBook
---
Our course comes with a
30 Day Money Back Guarantee!
We're ready to prove everything we claim. Buy the course today, and see for yourself. If the course does not live up to any of the claims stated here, I will refund every penny back to you. No hassles and we can part as friends.
100% Money-Back Guaranteed.